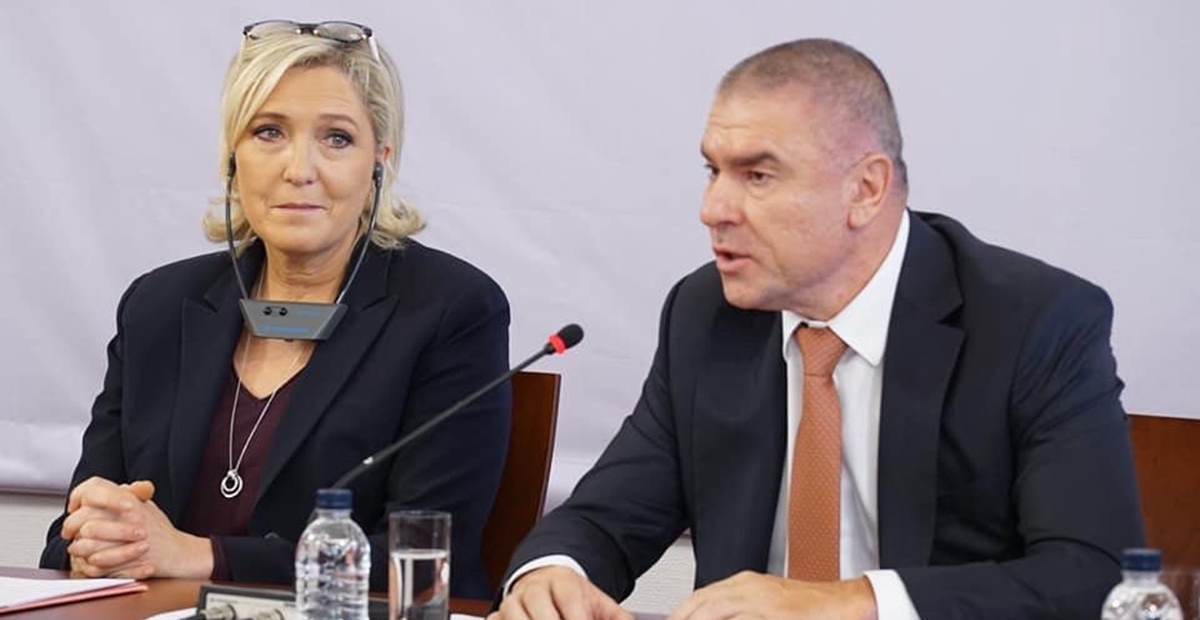 Marine Le Pen, leader of the French far-right party National Rally, has told a forum in Bulgarian capital city Sofia that the European Union is the "biggest enemy of Europe".
Le Pen was speaking on November 16 at a meeting of the Europe of Nations and Freedom Group, the smallest group in the European Parliament, held to prepare a shared strategy for the 2019 European Parliament elections.
The Sofia meeting was hosted by Vesselin Mareshki and his populist Volya party, the smallest group in the 240-seat National Assembly, with 12 MPs.
Le Pen described Brexit as an example of what could happen if Europe did not consider matters carefully.
She said that the world was at the end of a cycle, that had been a period of wild globalisation. She said that change could not be stopped with the money that Europe handed out, and insisted that the admission of migrants to Europe was aimed at destroying the values of its peoples, Bulgarian National Television reported.
Le Pen described Mareshki's Volya as "the party with which we share the most common views". She said that the party had been selected as a partner in Bulgaria after in-depth research, and that Mareshki had declared a renaissance of true patriotism.
Mareshki accused the EU of a lack of reaction when a year ago, he had said that there was a fuel cartel in Bulgaria.
"When I started the fight with the cartel, I was alone. Now the people are on the street and protesting," Mareshki said, referring to recent days of protests against "high fuel prices" in Bulgaria. These protests have seen a few hundred participants blocking motorways and city roads, demanding the resignation of the Boiko Borissov government.
"This is kind of EU we do not like – scared, uninterested, powerless," Mareshki said./ΙΒΝΑ