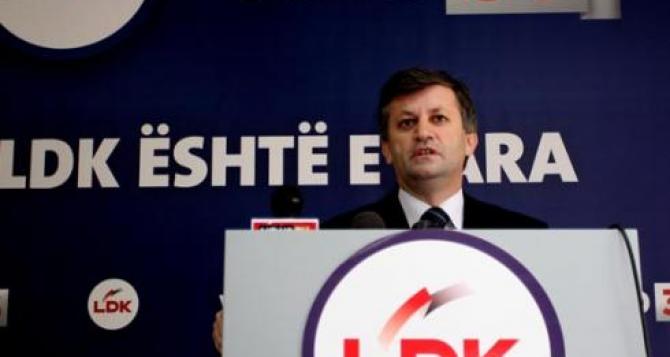 Pristina, June 11, 2013
The Democratic League of Kosovo (LDK) has celebrated the 23 anniversary of the creation of its branch in "Kodra e Trimave" in Pristina. Isa Mustafa, leader of this party which comes second as far as electoral strength is concerned, said that this is a party of tradition, belief, values and development.
"Prime Minister Thaci must know that he has no chance to win in 'Kodra e Trimave' and Pristina. We will fight evil, crime and corruption by winning the elections. I'd like to reiterate it to you that I'm convinced that Pristina will be won by LDK, because we won't allow anybody else to win the elections", said the head of the parliamentary group of LDK, Ismet Beqiri.
Meanwhile, the leader of the party, Mustafa said to the participants that LDK is the first party in Kosovo.
"Kodra e Trimave has always been a stronghold of LDK, it has been the source of strength, enthusiasm, victory and will for victory. You are a number like LDK. LDK is the first and you are the first because with LDK we've carried out the biggest reform", said Mustafa.
The local government elections are expected to be held in autumn this year and during these days, political parties have held electoral meetings in different areas of Kosovo.  /ibna/