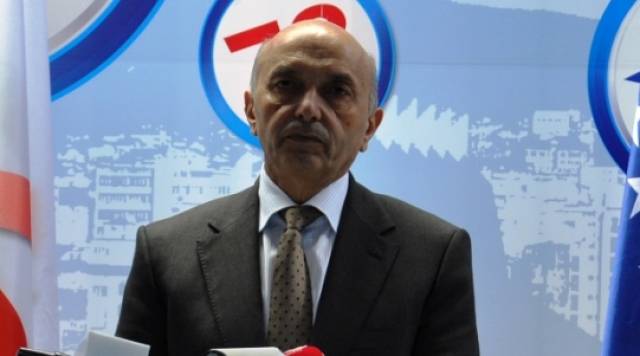 Pristina, November 6, 2013
The head of the Democratic League of Kosovo (LDK), Isa Mustafa, who will run for the mayor Pristina against the vice chairman of Self Determination, Shpend Ahmeti on December 1 in the second round of elections, said that he's convinced that his party will be a winner in this race.
"The strong support that the Democratic League has received all over Kosovo gives us strength to continue the great work that we have done together and this encourages us to further continue the race to confirm the victory in the second round", said Mustafa.
Mustafa said that the programs that were promised by the candidates during the electoral campaign, will be implemented.
"Democratic League of Kosovo has seen an extraordinary growth on a national level. As opposed to 2009, our party has received 50 345 more votes or 30% more. As opposed to 2010 elections, the party has received 56 634 more votes", said Mustafa. /ibna/