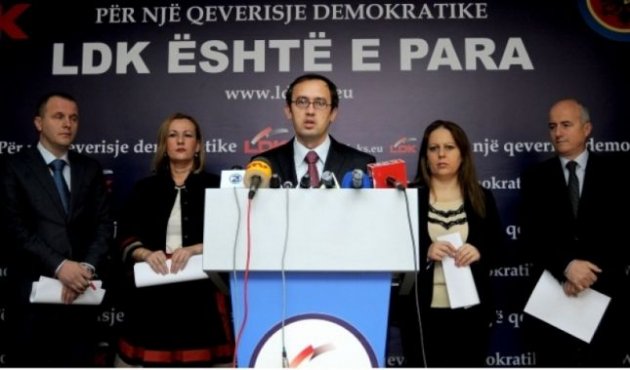 Pristina, June 14, 2013
Democratic League of Kosovo (LDK) has criticized the work of the Ministry of Foreign Affairs and the Ministry of European Integrations in the financial aspect. For this, this party has referred to the reports of the General Audit.
"Even this year, according to the General Audit, the Ministry of Foreign Affairs has continued with financial abuses of the budget of Kosovo and public funds", states the press release of this party.
This party has expressed its concern about the management of the Foreign Ministry and Integration Ministry and declared that the staff of these ministries must be more careful as to how they abuse with public funds.
"The Office of the General Audit stresses that recent recommendations have not been taken under consideration, especially in domains such as: budget drafting, payments of wages, travels abroad, telephone expenses, abuse with official vehicles, etc."
According to LDK, minister Hoxhaj has employed many of his friends at the Ministry of Foreign Affairs. "After employing party militants, Hoxhaj moves from the position of Political Advisor to that of the Director of Media, Artan Behramin and last week, he transferred two of his other advisors to positions of civil servants, while they're holding these two positions at the same time", have declared representatives of LDK. /ibna/