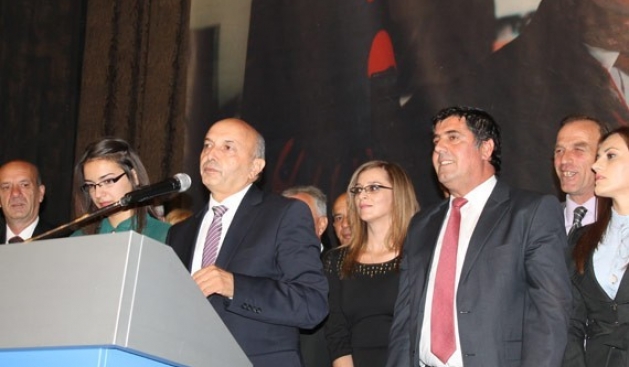 Pristina, September 27, 2013
Leader of the Democratic League of Kosovo, Isa Mustafa is once again making reference to the late president Ibrahim Rugova during this electoral campaign. He was emotional during the presentation of candidates for communal advisors in Gjilan. Mustafa said that the majority of people are commemorating Rugova's time. "Rugova's time is coming back because LDK is becoming more powerful. Even in Gjilan, LDK is becoming bigger and more powerful. I am convinced that we will win in all the communes of Kosovo", said Mustafa.
The candidate for the head of the commune, Lutfi Haziri announced the names of 38 advisors and added that next time "we will close even stadiums, because LDK is becoming bigger". "Citizens of Gjilan will punish bad governance and we will win without a runoff", said Haziri.
LDK and other parties have been criticized for starting the electoral campaign earlier than the law sanctions it. /ibna/