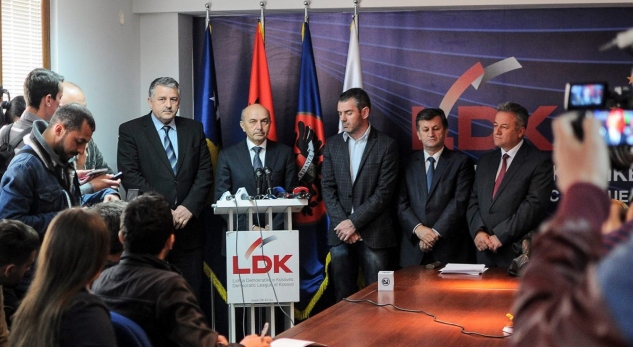 Pristina, March 24, 2014/Independent Balkan News Agency
By Elton Tota
Leader of LDK, Isa Mustafa (photo) says that a meeting of political leaders is expected to take place this week in order to discuss the agenda of the dissolution of parliament. According to him, LDK has appointed a group to draft a document which will be used as an agreement for the dissolution of parliament.
"We have not yet met to discuss the agenda for the dissolution of parliament. The reason for this relates to the fact that we're waiting the positioning of EU countries on EULEX and other issues that international community proposes and insists on being dealt with by parliament of Kosovo before its dissolution", says Mr. Mustafa.
"I hope that during these days, there will be a meeting of political leaders in order to present our proposals. We also want to meet with representatives of the international community who are here and president of the Republic, in order to draft an agenda between political parties and international factors".
Leader of LDK says that Kosovo must head to elections as soon as possible, because according to him, the government is no longer able to lead the country.
'We have concluded that the current situation in Kosovo requires fresh elections, as this parliament no longer has a majority. This is why the governing coalition doesn't have the power to government Kosovo any further", says Mustafa.
Mustafa accuses prime minister Thaci of using public money for the electoral campaign.
"The behavior shown so far by the prime minister and the government indicates that this government is in danger and is threatened by itself and its irrational decisions relating to the future".
Denying accusations relating to the increase of salaries, Mr. Mustafa says: "Of course LDK is not against the increase of salaries, but we do not support salary increases which are made at a time of electoral campaign, without taking into consideration the consequences about the budget stability in the period to come". /ibna/