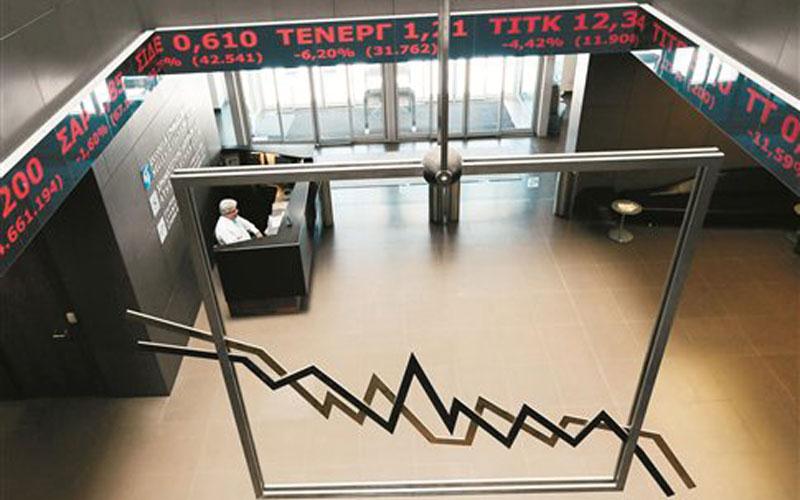 Athens, August 5, 2015/ Independent Balkan News Agency
By Spiros Sideris
Market conditions seem to have returned to normal after the record losses on Monday, said today the CEO of HELEX Socrates Lazaridis, commenting on the picture of the market, which opened on Tuesday after a five-week holiday.
"The second day of trading gives clear evidence that we are moving towards a normalization of the market", Lazaridis said.
"Of the 25 stocks that make up the FTSE large cap, 20 were traded with a  positive sign. Only banks traded with a negative sign", he said at a press conference.
Meanwhile, as it became known, the ban on short selling will remain until the end of August, but there is a possibility to remove it earlier if the situation returns to normal.
Athens Stock Exchange in a vortex: Dramatic drop for banks – At  -1.22% the losses on Teusday
Signs of normalization and self-preservation, with the exception of banking stocks showed Tuesday the stock market after Monday's "sellout" that led the Athens Stock Exchange in the largest percentage decline (-16.23%) since 1987.
The market essentially moved with two speeds. Banking shares on Tuesday recorded a new dramatic drop, while non-banking blue chips reacted upwards.
The Price Index closed at 659.94 points, down by 1.22%.
Intraday recorded lower price on 635.06 points, when a loss of up to 4.94%.
The value of trading, subject to the limitations that exist, moved at satisfactory levels and amounted to EUR 64.10 million.
The blue chip index fell by 3.61%, while the index of medium capitalization fell by 0.78%.