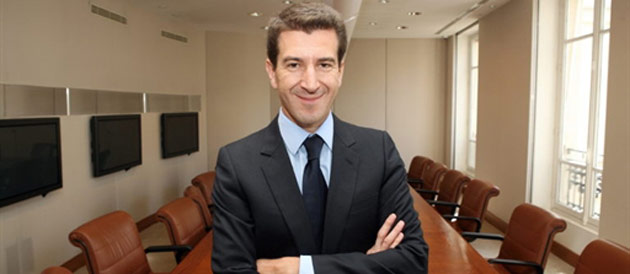 Athens, February 9, 2015/ Independent Balkan News Agency
By Spiros Sideris
Head of Lazard Matthieu Pigasse speaking on French television referred to the main "stations" of the negotiation of Athens with its partners. Pigasse is the consultant of the new Greek government on the debt, highlighting the fact that the restructuring of the greek debt is absolutely necessary.
According to Pigasse, "we are in a very special moment, a moment of negotiation. This negotiation has started, there are specific 'stations', such as the extraordinary Eurogroup on February 11, a date that is not a real deadline as is the real end of the troika's program, which is on February 28".
"I feel it is normal and I am not over worried that in a negotiation such as this one everyone at the beginning shows a somewhat tougher stance", Pigasse noted, referring to the up to now course of the negotiations and the immovable stance of the lenders.
"What is called insolence, which some unjustly called arrogance, is for me a reaction of pride, by a government and a people. The government was elected by a people who was humiliated and for me it is the opposite, it is a behaviour of dignity", says the head of Lazard, amid the stance of the Greek government in the negotiations to date.
"What Alexis Tsipras says is fundamental. Maybe we did not emphasise it enough. He says we made an attempt, this effort was reducing the deficit. If we take the rates of the debt, this is called primary surplus. There is a surplus and he says that he only asks to maintain a tight fiscal policy, to keep the primary surplus, but to devote a part of it not to paying off the debt – perhaps this will be done later – but for the support of the Greek people", says the 47-year old banker.
For me it is a request socially and politically legitimate, he stresses.
"The restructuring of Greek debt is absolutely necessary. It is not only necessary but also possible", Mathieu Pigasse stated a few days ago to the French radio station BFM Business