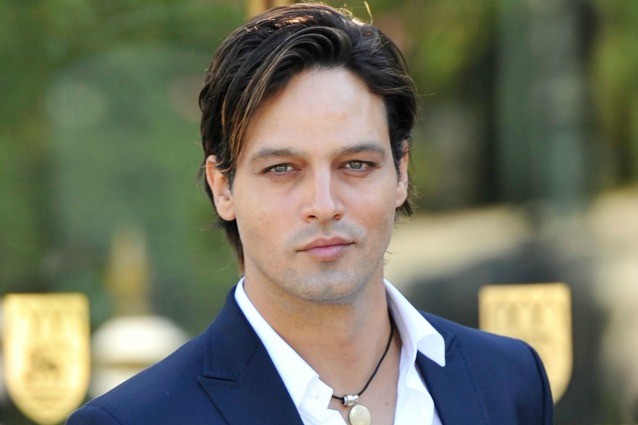 Tirana, 9 September 2016/Independent Balkan News Agency
Known Hollywood movies whose subject is Albanians, mostly make a bad presentation of Albania and Albanians. From "Taken" to "War Dogs", these movies have been shown all around the world, showing Albanians as terrible people through the crimes that they commit.
Although these movies were fiction, they caused negative comments and insecurity among people.
But now, everything can be left behind, because "Lazarat Burning" is coming, a movie based on true events.
The movie brings a "thriller-action" with boys who rise above the social drama that the cultivation of cannabis brings.
Producer Issa Zaroui says that this movie tells a story with a positive input. He adds that the movie puts Albania in the map of the cinema industry.
"We want to place Albania in the map with this movie. Lazarat Burning is an opportunity for Albanians to show their country and cinema is the perfect way to do this", Zaroui said.
He says that he feels sorry about the fact that other Hollywood movies have given a bad impression of the country.
"If you have watched the movie War Dogs, it has been filmed in some really dirty neighborhoods of Romania and it tells the history of Gerdec in Albania. That movie is a bad thing for Albania, because it doesn't show true Albania", says producer Issa Zaroui.
The start of this film is the prominent Italian actor, Gabriel Garko. At the beginning, he has a negative role, which changes during the film.
"Negative roles are always very attractive for an actor, but also for the spectator. For example, I prefer the role of the lover rather than that of the husband. I am very different in life, therefore I do enjoy to sometimes choose negative roles in movies. Although my role in this movie may seem negative at first, later on, it takes an entirely different turn, but I don't want to spoil the film", said Garko in a press conference in Gjirokaster.
Lazarat Burning will be directed by William Kaufman. An action movie, Lazarat Burning will portray Albania's beauties, which will be a contrast to the serious drama evolving in it.
The movie is completely filmed in Albania and its cost is 2 million USD. This is the most expensive movie filmed up until now in Albania. /balkaneu.com/