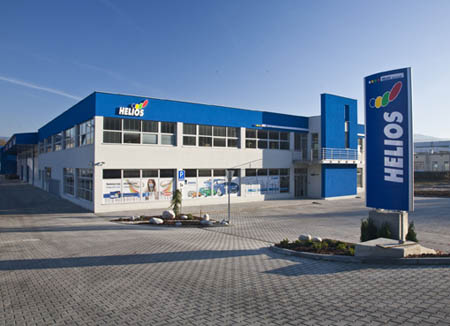 Review Hari Stefanatos
The coating maker Helios is facing its first layoffs before the new management takes over.
Helios is in the list of 15 companies programmed for privatization and has been taken over by Austria's ring international.
Reportedly, between 100 and 170 employees are about to lose their jobs, numbers that have not however been confirmed by the company's trade union.
Current management attributes these redundancies in worse-than-expected business results. Administrative and managerial staff will be largely affected, while those on fixed-term jobs are also expected to lose their jobs.
These layoffs will help preserve the rest of the employees jobs, while at the same time enable the group's further development according to a press release issued by the company.
On the other hand, the company's trade union claimed, on Friday 20, that the arrival of private partners will not benefit the employees and stood against privatization "at any cost".
The union also argued that "the benefit the state will obtain through the sale of its stake will obviously be negligible as the proceeds will be spent the next moment to fill up holes at banks".
However, employees remain hopeful that the restructuring will eventually result in growth and new hiring.
Helios employs 2,200 people and has ten production facilities in Slovenia, Croatia, Russia, Serbia and Ukraine.
(Source SloveniaTimes)