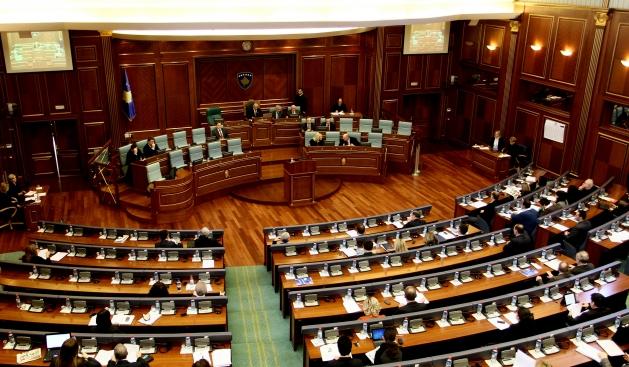 Pristina, 4 August 2015/Independent Balkan News Agency
By Elton Tota
Members of the Parliament of Kosovo have the lowest professional formation compared to other countries of the region.
This was said today in a news conference delivered by Kosovo Institute for Policy Research and Development (KIPRED), during the presentation of the survey with candidate MPs from Kosovo and the countries of the region.
The findings of the survey indicate that Kosovo candidate MPs have moved the most from one party to another as opposed to other countries of the region.
Gent Gjikolli from KIPRED said that Kosovo is first in the region in terms of the movement of candidate MPs from one party to the other.
"Candidate MPs have declared that they have preferred to become part of other political subjects, thus changing their political opinion. This is more prevalent in Kosovo than in any other country of the region", Gjikolli declared.
One common element of those who were asked in the survey is their participation in different unions, religious or sport associations.
In this survey, candidate MPs have declared that they have been encouraged to run by their family and party.
According to KIPRED's survey, candidate MPs have applied different methods in the electoral campaign.
Candidates in Kosovo have used Facebook and the media, compared to candidates in other countries of the region, who have used Twitter and YouTube.
Among others, KIPRED survey points out that the most debated issues in the electoral campaign by candidates relate to education, unemployment, investments and health.
Candidates from Bosnia and Herzegovina have spent more during their electoral campaign, with 7500 euros. Candidates from Kosovo follow them with 4100 euros and candidate MPs from Montenegro with 2400 euros worth of expenditure.
Meanwhile, candidates from Serbia have spent 1000 euros. /ibna/