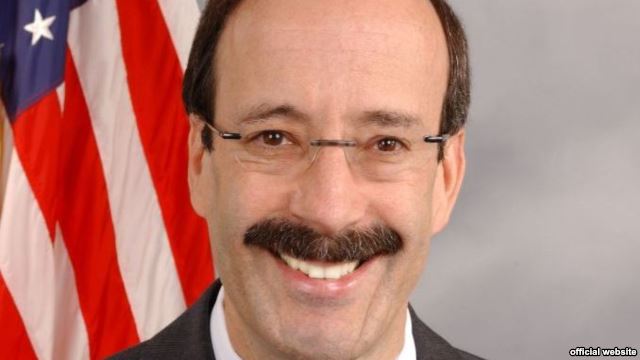 Pristina, May 15, 2013
US lawmaker in the House of Representatives, Eliot Engel has reiterated that there cannot be a division of Kosovo. As far as the process of the normalization of relations between the two countries is concerned, Engel said that there is no danger and that the European Union will be alongside the people of Kosovo.
"I believe that in such a process of normalization, there will always be obstacles, but I believe that both sides are determined to reach an agreement and implement it. The European Union and the USA will certainly always be on the side of Kosovo in every step it takes", said he.
Engel added that he realizes that none of the sides will be entirely happy. "The agreement is compromise and compromise means that both sides benefit something. As a result, none of the sides will be entirely satisfied, but both sides realize that this is in the best interest, because they can move forward, leave the past behind and look toward the future", added Engel.
Meanwhile, Engel said that he's against the exchange of territories, because according to him, this would provoke change of borders in the entire Balkan region.
"I don't think that the division of Kosovo is the path that must be followed. Kosovo is in the Balkan and if Balkan borders are changed, if Kosovo is divided, what will happen when the Serbska Republic expresses its wish to be part of Serbia? What will happen when parts of FYROM want to change their borders? What will happen to Bosnia? This would be endless and I fear that there would not be a solution for another 100 years", said Engel. /ibna/