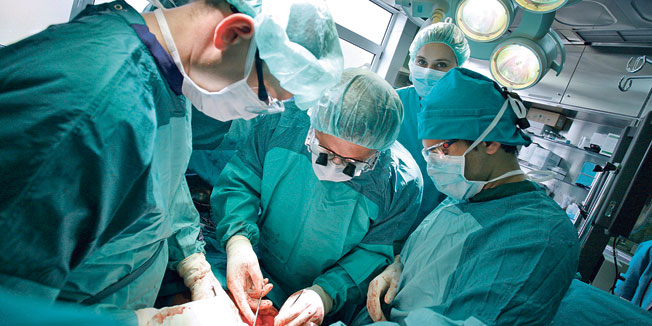 By Adnan Prekic – Podgorica
Montenegro is currently in the process of the final preparations for the adoption of the Law on Transplantation of Human Organs. The parliamentary committee supported the adoption of the law, while the same confirmation is expected from the parliament. Every citizen of Montenegro will very soon be able to become a potential organ donor. However, the final decision and consent that after the death some of organs can be used for transplants will have to be approved by the family of the deceased.
Every citizen of Montenegro could soon become a potential organ donor for transplant. Until now, the organ transplant in Montenegro could be achieved only if the individual during his life bequeathed through the donor organ card. After two years of the application of this law, approximately 300 people have voluntered in this way.
The new law will terminate this practice, resulting in all people who die from a so-called "brain death" will become potential organ donors. However, even with the new law, the entire process is based on a voluntary basis and on the approval of the family of the deceased. The first organ donation in Montenegro was carried out in December 2013. Thanks to the humaneness of the family who gave its consent for the donation of the organs of the deceased woman, three lives were saved. The donor was over 50 years old. Her kidney was transplanted in the Clinical Center of Montenegro, the liver in Zagreb, and the heart of deceased woman was transplanted in Ljubljana.
Montenegro became a member of Eurotransplant, an association that has a common lists of organ donors and recipients. This association provides fast communication among the member states in the selection of the potential recipient of an organ. Eurotransplant operates on the principle of reciprocity, which means that Montenegro will get the same number of organs from the organization that are donated by the citizens of Montenegro.
In collaboration with colleagues from Croatia, Montenegro now only performs kidney transplantation. So far, the Clinical Center of Montenegro successfully executed several transplants under the supervision of doctors from Croatia. Kidney transplant is only the beginning, since Montenegro doctors are going to trainings for transplantation of other organs: heart, liver, and cornea. Montenegro currently has 43 people, who are awaiting for transplants, of which 32 are waiting for a kidney, 7 for a heart and 4 people are waiting for a liver.