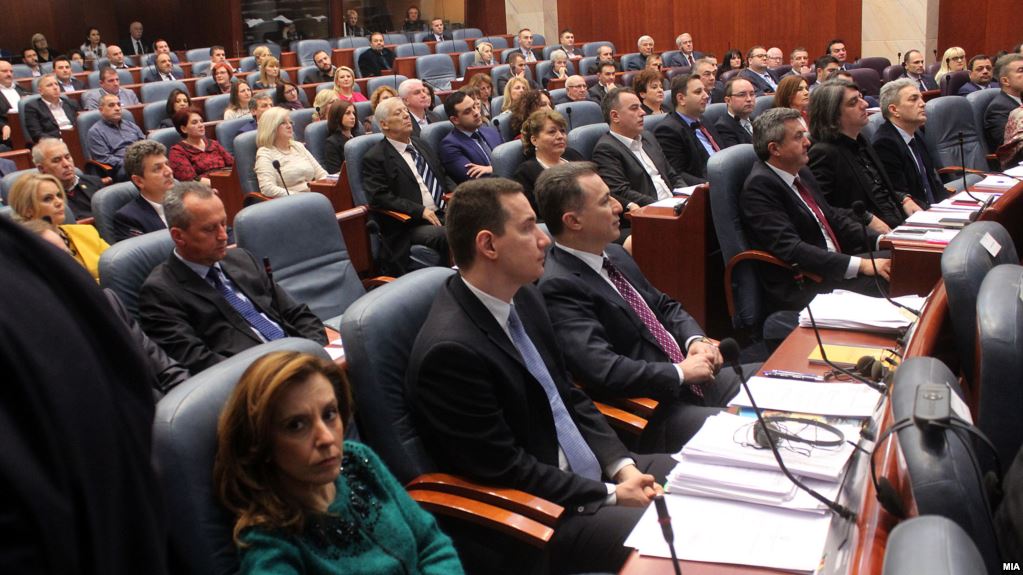 The largest opposition party, VMRO-DPMNE is blocking the new law on languages, which advances the use of Albanian language in FYROM, by introducing over 35 thousand amendments to the law.
Assembly speaker, Talat Xhaferi said that he will try to introduce the law on today's agenda. If an agreement is not reached, Parliament must work several months to examine the 35 thousand amendments.
SDSM and BDI in majority said that this is a new game to block the reforms and the work of the Parliament. Meanwhile, VMRO-DPMNE said that the law is anti-constitutional and it only favors the Albanian language, while discriminating other communities.
Experts of political affairs say that the opposition is aiming to block the work of the Parliament and deepen the crisis. "By introducing 35 thousand amendments, one is not looking to improve a law. It is clear that the aim is to block parliamentary work and deepen the crisis, which would lead to fresh elections", says journalist Fatos Rushiti.
Expert of legal affairs, Nikola Dujovski says that this issue can only be solved if parliamentary parties reach a deal. "Parliamentary groups must address this situation of crisis. If the examination of the amendments starts, then parliamentary proceedings will be blocked", Dujovski said.
The law on languages which advances the use of the Albanian language in all levels of state institutions and local government, was voted on 11 January, without the presence of Macedonian opposition, which blocked Parliament. /balkaneu.com/