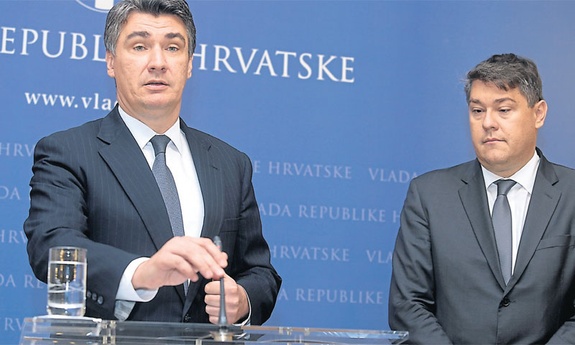 By Marija Avramovic – Zagreb
Prime Minister Zoran Milanovic said yesterday that amendments to the Law on Personal Income Tax will be adopted as soon as possible this year along with the revised budget, which should result in salary increase for about one million workers.
"These changes, it's better to say change than reform, are aimed at increasing competitiveness, but perhaps primarily at increasing consumption in the country and to make it possibile for many employers to use these changes and provide their employees higher wages", Milanovic said at the conference after the goverment's session.
Changes in the law will allow an increase in the personal allowance from the current 2,200 to 2,600 kuna and will also provide a change of tax categories so that the highest rate of 40% of taxable income will be for more than 13,200 kuna, instead of the current 8,800 kuna.
The government concluded that something has to be changed with the 40% rate looking at the countries in the region and the newest members of the European Union, none of which has 40% as the maximum rate.
Milanovic expectes the "changes" that increase the income's threshold, after which the highest tax rates will be applied, to have a direct impact on the wages of the so called middle class.
Journalists reminded Milanovic that during the former Finance Minister Slavko Linic he said that the economy couldn't be based on personal consumption, and asked him whether with these measures he's doing a complete turnaround, to which he replied negatively.
He also admitted that the government was wrong in 2012 when it had reduced the threshold for the 40% rate of income tax to 8,800 kuna.
"Looking at it now – we should not have done that, it was harmful. We are trying, we are not sitting idle", Milanovic said.
"Announced changes to the taxation of income won't have a significant impact on consumption, because the biggest wages increase will be felt by those whose net earnings are greater than 11 thousand, who have been the biggest consumers so far and will remain in their framework of consumption", assessed fortportal.hr advisor for firms in the field of accounting, tax and finance Lucia Turkovic Jarza.