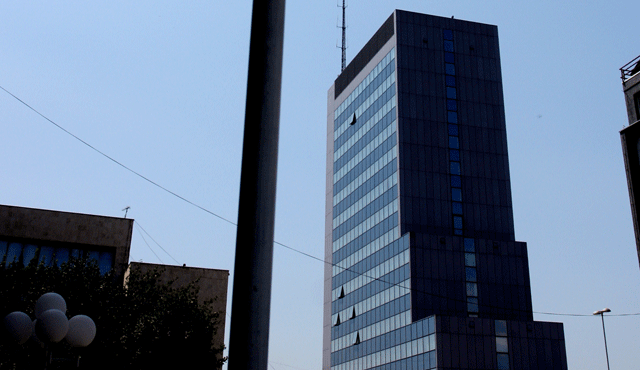 Pristina, June 12, 2013
Parliamentary Law Committee has not yet harmonized its positioning about the bill for the ratification of the agreement that aims to normalize relations with Serbia.
This committee has sent the bill back to the government in order to clarify as to whether this bill also includes the implementation plan of the agreement.
The chairman of the committee, Arben Gashi has been only against the ratification of the implementation plan, while he said that there are no obstacles for the agreement itself to be ratified by parliament.
"The implementation plan cannot be an object of ratification. It's an object of the work done by the two governments, but not an object of ratification which would make it an international juridical act. The deadlines belong to the government, which will present them to parliament and parliament will in turn help the govermnent to implement these deadlines. But it's absurd for us to ratify such thing", said Gashi.
Meanwhile, the member of this committee who's also an MP of Self Determination Movement, Albulena Haxhiu said that the agreement must not be ratified at all.
"Given that several members of this committee say that this agreement is in compliance with the Constitution, while some other have doubts on this, then I believe that the bill must be sent to the Constitutional Court for interpration", said Haxhiu.
But, the chairman of the committee, Arben Gashi said that the Constitutional Court can offer its opinion once the agreement has been ratified.
"The Constitutional Court can make its interpretation once parliament ratifies the agreement", said Gashi.
At the end of the meeting, as a result of the consensus about the bill for the ratification of the agreement which aims the normalization of relations with Serbia, the committee has demanded the government to explain until Monday if the implementation plan must be an annex of the agreement during the procedure of ratification or not.
Meanwhile, the MP of the Democratic Party of Kosovo, Behar Selimi demanded for both documents to go to parliament for ratification.
"The implementation plan which is part of International Law is an agreement in itself, initialed by those who have discussed it, therefore it must be ratified in parliament", said Selimi. /ibna/