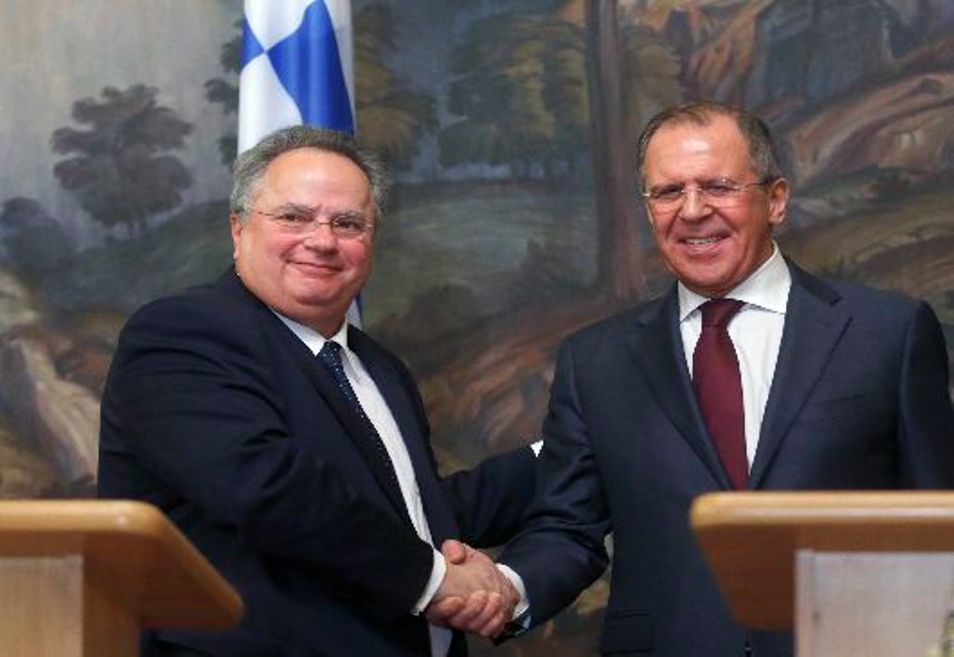 It wasn't so long ago when on the 27th May, 2016, Greek prime Minister Alexis Tsipras and Russian President Vladimir Putin, were giving a joint press conference. That was the first trip of a Russian President in a Western country after the sanctions imposed for the annexation of Crimea.
In the adjoining room from the press conference, Sergey Lavrov master of Russian diplomacy was relaxing with a glass of wine and a cigarette in his hand. Nikos Kotzias enters the room, the Russian Minister gets up, smiles and the two exchange a few words. At just that moment IBNA got the chance to enquire about a first assessment of the Putin visit. "There are many things connecting us and we have found a way to co-operate", was Sergey Lavrov's answer; an answer which left no doubts about the visit's success.
With his arrival in Athens on Tuesday night, Sergey Lavrov, is honouring 2016 as the Greece – Russia year, and will join the Greek Foreign Minister Nikos Kotzias at the 4th Greek-Russian Social Forum, held on Wednesday at Zappeion.
The Russian Foreign Minister will also meet with Greek President Prokopis Pavlopoulos and Prime Minister Alexis Tsipras.
The Lavrov visit will undoubtedly contribute to further deepening the broad Russian – Greek cooperation and mutual understanding in international relations, according to the Russian Foreign Ministry statement. On his part Nikos Kotzias stated in an interview with Interfax, that Lavrov's visit was particularly important for Greece in this current fragile international situation.
During the Kotzias – Lavrov meeting, the very good bilateral cooperation between the two countries is expected to be confirmed and particularly in the fields of investment, finance and energy. Furthermore the two Ministers are set to discuss a number of international and regional issues such as the crisis in the Middle East, focusing on Syria and the Cyprus issue.
The two ministers will sign the Consultation Program of Greek-Russian Foreign Ministries for the period 2017-2019, with a wide range of bilateral cooperation issues which is considered very important on both sides./ΙΒΝΑ