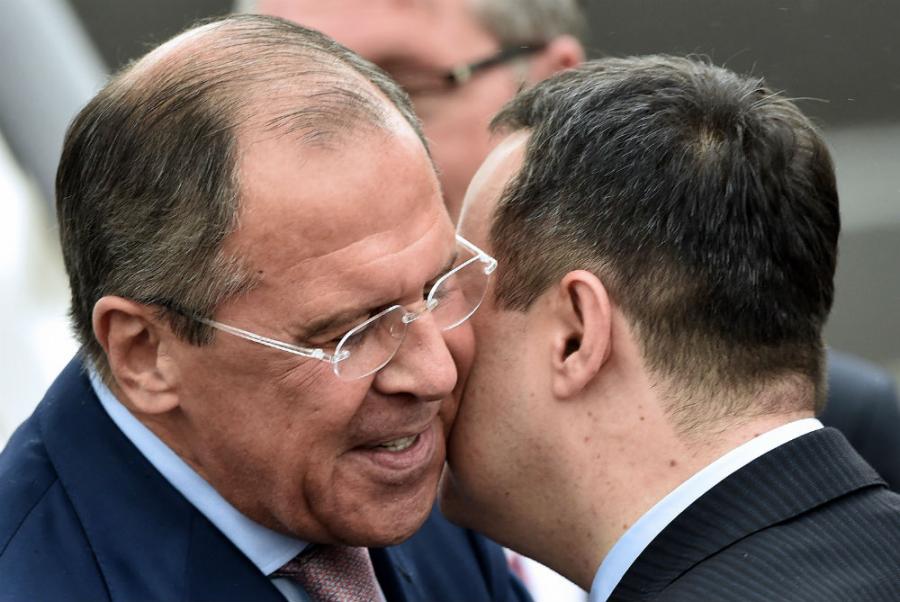 Belgrade, May 14, 2015/ Independent Balkan News Agency
By Milos Mitrovic
Russian Foreign Minister Sergey Lavrov said this evening that Moscow highly appreciates Serbian President's and Serbian soldiers's attendance at the recent military parade in Russian capital. Lavrov was welcomed by his Serbian counterpart Ivica Dacic, who is also current OSCE Chairman. The official visit to Serbia Russian diplomat will start tomorrow.
"I am very happy to be in Belgrade where I have been a year ago", Lavrov told Serbian journalists at Belgrade airport.
"We have also highly appreciated the fact that vistory over fascism anniversary was celebrated in Belgrade with participation of Prime Minister Aleksandar Vucic", Lavrov stressed.
He expressed Russian support to Serbian chairmanship in OSCE adding his belief that Minister Dacic would "make decisions which will be good to all".
Lavrov obviously alluded to Ukraine crisis.
The OSCE chairmanship, United Nations and other "important issues and problems" would be discussed "in the spirit of friendship between two countries" during Lavrov's visit, Ivica Dacic said. Russian minister will also meet Serbian President and PM.
Lavrov will pay respect to Belgrade's liberators from Nazi occupation.
Earlier this week Russian Foreign Ministry spokesman Alexander Lukasevic said that Serbia's strive to join European Union does not represent an obstacle for strengthening relations between Belgrade and Moscow.
He reiterated that Russia will continue to support Serbian position about Kosovo.