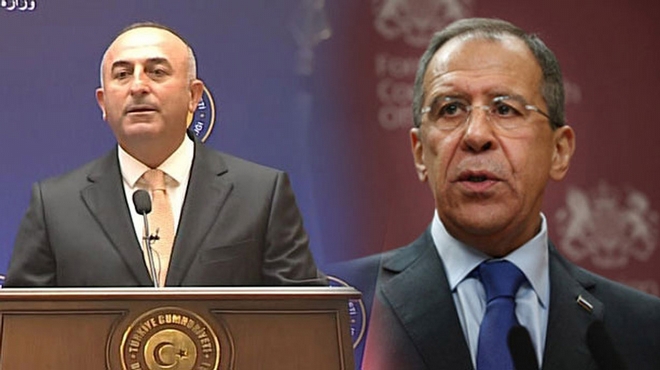 Belgrade, December 3, 2015/ Independent Balkan News Agency
By Milos Mitrovic
Russian Foreign Minister Sergey Lavrov is ready to discuss the crisis in the relations between Moscow and Ankara with his Turkish counterpart Mevlut Cavusoglu at the margins of OSCE conference in Belgrade. Lavrov confirmed this after he arrived in Serbian capital on Wednesday evening.
Lavrov added that it would be a pity if he did not hear something new from the Turkish side.
The crisis between Russia and Turkey erupted last month, after the Turkish army downed a Russian Sukhoi 24 allegedly over Turkish territory. The bomber was engaged in Russian intervention in Syria. Kremlin accused Ankara for supporting the Islamic State and imposed sanctions against Turkey following the incident.
OSCE conference starts in Belgrade today. Lavrov and Cavusoglu are among the 1500 representatives of 57 OSCE member states and 11 partner states. Serbia finishes its 2015 chairmanship over OSCE.
"We want both – to clarify the Turkish position because they insist on this meeting and to hear what the Turks want to say, besides they already have said. It would be sad if we did not hear anything new", Lavrov said at the media conference with his Serbian homologue and OSCE Chairman Ivica Dacic.
Reports by Turkish media that Cavusoglu has offered the participation of Turkey in the coalition against ISIL, were dismissed by Lavrov as "lies that could be measured in square and cubic meters".
Russian FM reiterated Kremlin's position that border between Turkey and Syria should be closed in order to cut "illegal oil trade" for financing ISIL. He added that Kurd units could be used for this aim.
"If Islamic the State tries to prevent the establishment of this barriers, I am certain that Russian aircrafts alongside the ones of the anti-terror coalition headed by United States would be able to provide its support from air and stop such attempts", Sergey Lavrov underlined.
It's expected that Lavrov and US Secretary of State John Kerry, who has also arrived in Belgrade, will discuss situation caused by the downing of the russian plane later today.