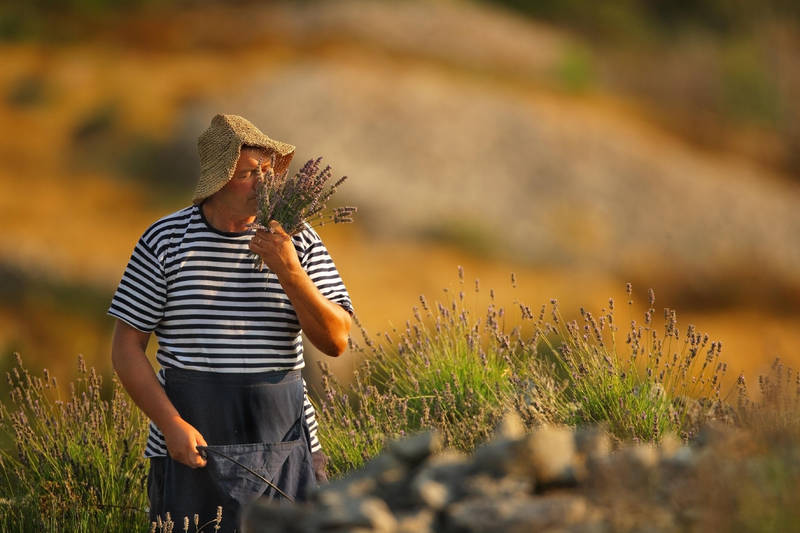 By Natasa Radic – Hvar
In the village of Velo Grablje the fifth festival of lavender opened on Friday. It is an event organized by the Association Pjover and contains a variety of educational, cultural and tourist events.The intention of the festival is to promote economic, tourist and cultural events in Velo Grablje.
The emphasis is on the lavender because it was systematically cultivated in Velo Grablje since 1928. The ancient inhabitants were famous for producing oil from lavender and Velo Grablje was the largest producer of lavender oil in Dalmatia. The first on the island who started growing lavender and produce lavender oil was Bartol Tomicic (1869 – 1953), and the largest producer of oil in Dalmatia in the second part of the 20th century was Lorenco Tudor (1894-1975) called by the English journalists as the "King of lavender." After all, as Hvar was well know in the 18th and 19th century for rosemary, and "among all the islands Hvar was the crown of rosemary," in the 20th century it became known for its lavender, especially Velo Grablje. The people on Hvar think that that it is essential to encourage the cultivation of lavender in modern conditions, as well as the production of oil for the purpose of economy and touris, so that the lavender oil can be sold alongside other local native products such as honey, lavender, rosemary, sage, olive oil, brandy and wine.
Hvar's picturesque village Velo Grablje today there has only five inhabitans, but the lavender festival every year gathers a significant number of domestic and foreign tourists. There is a lavender ice cream and a special attraction for the guests is the opportunity to participate in the production of levander oils.
-An interesting event that really should become one of the island's brands – said Jorg E., a tourist from Norway, who has with the whole family at Velo Grablje.