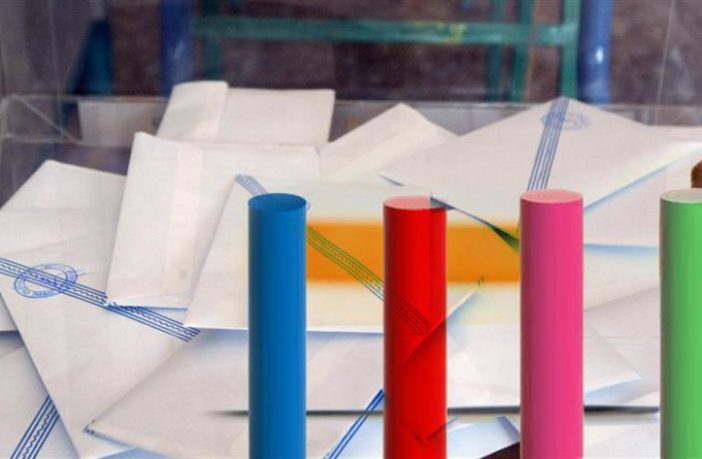 As campaigns draw to a close ahead of Sunday's general election, latest opinion polls show main opposition New Democracy (ND) enjoying a significant lead over ruling SYRIZA.
Surveys by Metron Analysis, Alco and Prorata put Kyriacos Mitsotakis's conservative party in the lead, while ND is also seen to be close to forming a standalone government.
More specifically, the Alco poll which was presented by OPEN TV put ND on 34%, with SYRIZA second on 24.3%, followed by the Movement for Change (KINAL) with 7%, the Communist Party (KKE) with 4.3%, Golden Dawn with 3.6% and Greek Solution with 3.1%.
The Metron Analysis poll, presented by Alpha TV, put the center-right opposition party in the lead with 31.6%, with leftists SYRIZA led by Prime Minister Alexis Tsipras on 24.2%. The poll showed KINAL coming in at 6.2%, followed by KKE on 4.2% and Golden Dawn on 3.3%. According to these findings, ND would be able to form a government supported by a majority of 155 MPs.
The Prorata poll gave Mitsotakis an even wider lead, with ND coming in at 39.5% and SYRIZA on 26.5%, followed by KINAL on 7%, the KKE on 5.5%, Golden Dawn on 3.6%, the Greek Solution on 3.2% and DiEM25 led by former Finance Minister Yanis Varoufakis on 3.2%.
A total of 47% of respondents told Prorata that they would prefer a standalone government to emerge from Sunday's vote, with 44% preferring a coalition of parties.
Meanwhile, front-runner Mitsotakis told Alpha TV in an interview on Wednesday that expects a re-run of the general elections if his party is not able to secure an outright majority on July 7. "If it is not possible to form a government, the country will be directly led to [fresh] elections," he said, adding that the result of the polls "is not a foregone conclusion."
Mitsotakis said none of the other opposition parties have expressed an interest in forming a coalition with his party, which means he intends "to present Greeks with the real dilemma."
On her part, KINAL leader Fofi Gennimata has hinted she may support a ND government on crucial issues, with analysts taking her comment as a hint she may be open to joining a coalition in order to avoid a repeat election./ibna