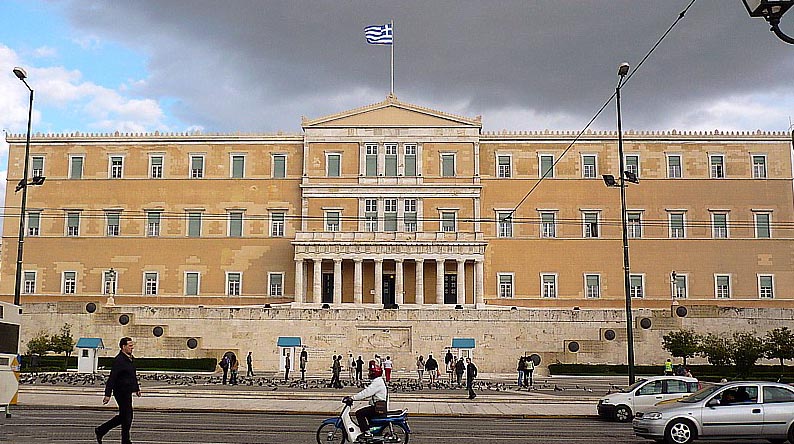 Athens, April 26, 2016/ Independent Balkan News Agency
By Zacharias Petrou
The Hellenic Parliament's State Budget Office – responsible for the monitoring of the State Budget's implementation – released a report Tuesday containing bleak predictions regarding the impact of the fresh austerity package the Greek government is debating with international creditors, on the country's economy.
A set of tax hikes, deep pension cuts and cost-cutting measures worth approximately 5.5 billion euros is close to being agreed between Greek officials and the "quadriga" of lenders. Furthermore, an additional package of approximately 3.5 billion euros, or 2 percent of GDP, in stand-by measures have been requested by Greece's creditors and are currently being discussed.
According to the Budget Office, however, the 9 billion euro set of measures and reforms will not be enough to stabilize the economy for as long as there is political uncertainty in Greece.
The quarterly report also notes that it is vital to put an end to uncertainty surrounding the future political choices of Greece when it comes to seeing through the reforms program.
The Budget Office points out that the conclusion of the bailout program review is necessary as it will significantly help the economy but long-term stability is required for a proper rebound.
The first review of the Greek bailout program has dragged on for months, allowing instability and political uncertainty to resurface. Without bailout funds, the state's cash reserves are running low once again. Local media point out that Greece is experiencing a "déjà-vu", similar to the summer of 2015 when "Grexit" was a real possibility.
According to the Parliament's State Budget Office the delayed completion of the review has prolonged recessionary pressures on the economy. "As long as necessary reforms are put off, the bill increases […] and scope for fair distribution of the adjustment burden is limited" the report mentions.
The Budget Office concludes that the greatest risk is that delays will stabilize pessimism in society and thus prevent the creation of conditions for return to growth in 2016.