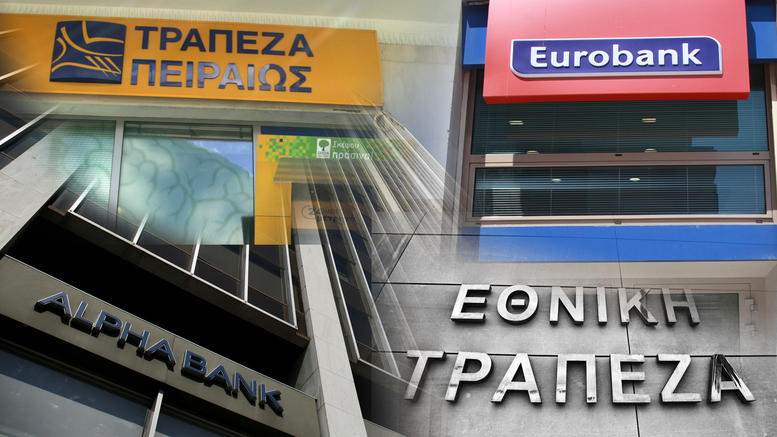 Athens, October 6, 2015/Independent Balkan News Agency
The four systemic banks operating in Greece have their attention focused on defining the terms of recapitalisation. A process to be completed in December 2015.
As noted by the administration of the Financial Stability Fund (FSF), at the end of this month are expected to be disclosed the results of the evaluation of the four systemic banks, with the aim to cover by the end of the year the capital needs that will arise.
The administration of the FSF stresses that the FSF, in cooperation with the Ministry of Finance, the Bank of Greece, the institutions and banks processes the way to recapitalise and particularly the options that will encourage the attraction of private capital within a framework of fair and objective participation, reducing state aid and by extension the burden of Greek debt and the Greek taxpayer.
The recapitalization process, as stated the president of the Greek Banks Association (EET) and chairman of the National Bank Louka Katselis, in an interview in the magazine Economic Review, is proceeding rapidly with the completion of the evaluation of the quality of loan portfolios of banks. When the stress tests are completed as well, then the capital needs of every bank will be identified. This process will be completed in 2015. In the agreement the Greek government has signed with the institutions is explicitly indicated that there will be no "deposit haircut", regardless of the amount.
Our assessment, Katselis says, is that we will need the total of EUR 25 bn provided for in the agreement to cover the capital needs of banks. The exact amount that will be demanded will come under extreme predictions made by the ECB. I believe that the main factor will be the amount of the recapitalisation to reflect the real needs of the greek banking system and guarantee both a sustainable path in the future and the substantial private participation in the recapitalisation process.
In the framework of their recapitalization, systemic banks – as bank executives state in talks with journalists – are in constant communication with the existing shareholders – investors, but also with new potential investors. They have scheduled a series of visits and presentations to investors in international financial centers, which will intensify once the exact framework of their recapitalisation is defined.