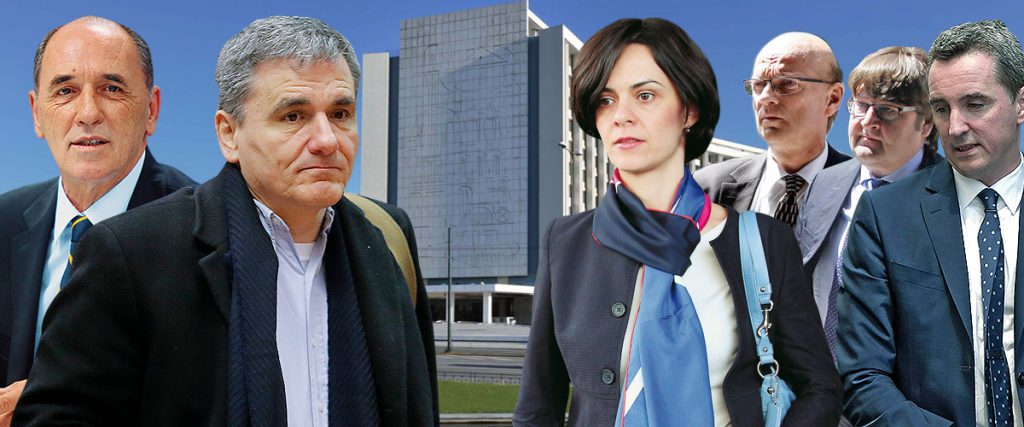 A European Commission spokeswoman revealed on Tuesday that the envoys representing Greece's international creditors may prolong their stay in Athens in an attempt to conclude an agreement with the Greek government over the review of the country's bailout program.
The representatives of the institutions representing Greece's creditors – also known as the "quartet" – were expected to end their negotiations with the Syriza-ANEL coalition government on Tuesday evening.
However, it is now thought that a final effort will be made to achieve crucial progress in talks before a Euro Working Group meeting convenes on Thursday to discuss the Greek issue.
ELSTAT's seasonally adjusted, revised data showed a 1.2 percent decline in economic output in the October-December period, significantly worse than the 0.4 percent slump projected in February's flash estimates.
According to Greek analysts, the news further complicated the government's talks with creditors, prompting an even tougher stance by the IMF. Greek Finance Minister Euclid Tsakalotos and other Greek officials who have openly criticized the Fund's "pessimistic" projections are expected to have a difficult time defending the need for less austerity measures, according to local media.
Latest information suggests that major issues remain open, including social security reform, labor issues, fiscal issues and the tax-free threshold. The Euro Working Group on Thursday is seen by Athens as the last chance for a staff level agreement by 20 March.
So far, the creditors have made few concessions to Greece; namely bringing down the primary surplus target for 2016 to 3.2% of GDP and limiting measures to be adopted in 2019 to 2% of GDP. Creditors are also open to discussing the so called counter-measures to offset austerity which have not yet been finalized.
In a related development, Moody's warned in a fresh report on Tuesday that the Greece is the only country in the Eurozone that could leave the currency union since it remains in recession. The report comes a day after Moody's analysts said the continuing outflow of deposits from Greek banks is a credit negative development.
Meanwhile, German Finance Minister Wolfgang Schaeuble yet again sounded alarm bell over Greece's euro membership, stating that the country's government must decide whether or not it wants to remain in the Eurozone./ΙΒΝΑ