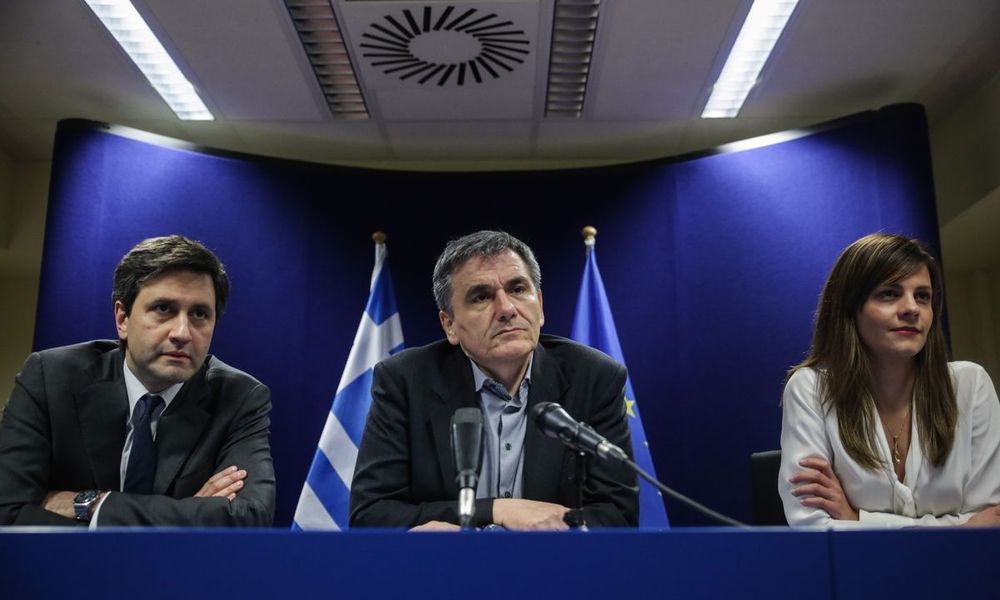 A senior Eurozone officials said Tuesday that no decision should be expected on Greece during Friday's Eurogroup meeting in Malta. The official revealed that Greece will be just one of many issues to be discussed at the meeting.
He said some progress has been achieved compared to a month ago but delays in the conclusion of the review are down to "politically difficult issues", namely pensions, taxation, the labor and energy markets. "As you know, nothing is concluded until everything is concluded" the senior official said.
Ahead of a break for Easter and the upcoming IMF Spring Meeting, time is running out for a prompt agreement for Greece.
The Greek government is attempting a last ditch effort to rescue talks with creditors and come closer to a deal to wrap up the review by the 7 April Eurogroup meeting. Finance Minister Euclid Tsakalotos, Labour Minister Efi Achtsioglou and Alternate Finance Minister Giorgos Chouliarakis are in Brussels for direct negotiations with creditors' representatives.
Regarding the return to Brussels of Tsakalotos, Achtsioglou and Chouliarakis to meet the heads of the institutions in Brussels, the official said that's an important step to resolve pending issues, yet he stressed that "no miracles should be expected".
Meanwhile, European Financial Affairs Commissioner, Pierre Moscovici, said "we continue to believe that a staff level agreement in the coming weeks is not only possible but also necessary to limit risks linked to a delay."
Addressing the European Parliament in Strasbourg, Moscovici argued that a deal requires "difficult political choices" adding that Athens has already made many steps towards an agreement that should be recognized.
Government sources hinted earlier this week that Athens is seeking "a political solution" to the current impasse, with Prime Minister Alexis Tsipras said to have held talks on the telephone both with IMF chief Christine Lagarde and German Chancellor Angela Merkel.
According to local news reports, the protracted negotiations between the government and creditors are strangling consumption in Greece and generating uncertainty among households and enterprises.  The Greek coalition government is keen to avoid talks dragging on beyond the end of spring when significant debt repayments will have to be made./IBNA