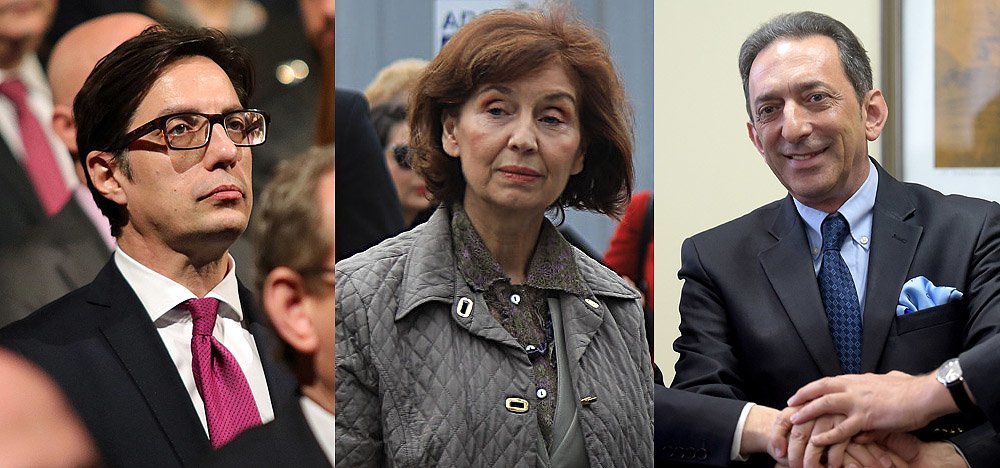 Presidential candidates in North Macedonia will end today the election campaign which started on 1 April. 1.8 million voters will head to the polls on Sunday to elect the next president of the country. The three presidential candidates are: Stevo Pendarovski from the governing coalition which also includes Albanian political parties; Gordana Siljanovska-Davkova, backed by the Macedonian opposition party, VMRO-DPMNE and the third candidate is Blerim Reka who has the backing of Albanian opposition parties. The latter wrapped up his campaign in Tetovo where he called for equality between communities, while encouraging more reforms.
Governing coalition candidate, Stevo Pendarovski will end his campaign today in Struga and Ohrid. His campaign has been mainly focused on issues such as the rule of law and the integration of the country in the NATO and EU. This candidate has declared that he supports the Prespa agreement.
But, VMRO-DPMNE's candidate, Gordana  Siljanovska-Davkova, who is also expected to wrap up her campaign today in the east of the country, has declared that she's against the Prespa agreement and that she will do everything to review it. She has said that she will respect the country's constitution, but personally, she will not use the name "North Macedonia".
Meanwhile, Saturday the country will observe election silence.  /IBNA/