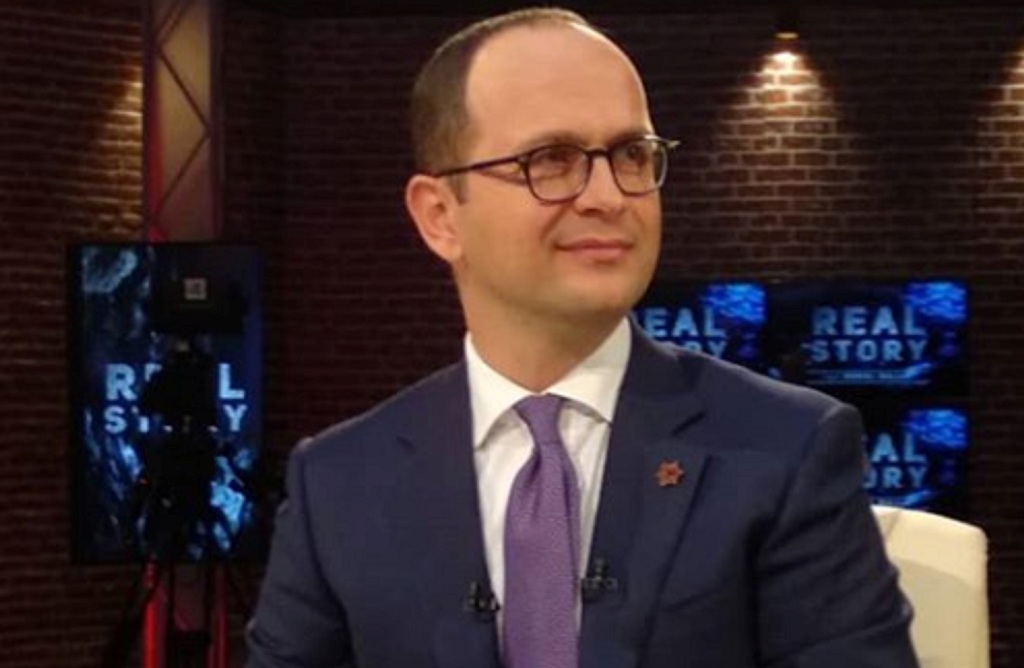 By Ditmir Bushati 
There's no doubt that Albanian politics finds itself in an unprecedented situation. We have often been in 'roundabouts', we have often found the 'exit' sign to come out of these 'roundabouts', but this is the first time in the history of pluralism in Albania when one or two parliamentary parties relinquish the mandates that people gave them. Of course, this is a new precedent, not only for new democracies in Central and Eastern Europe, but for all countries where there's despotism, such as it's the case with Venezuela.
There's no rational mind which can legitimize the relinquishment of mandates as a political instrument to attain a particular political goal.
What's more, this parliament was constituted following the 2017 elections, which were organized by a joint government and the country's key institutions were controlled by the opposition at that time. Meanwhile, this parliament was accepted by the opposition after the 2017 elections were held and this very opposition took its oath and was part of this parliament for over a year and a half. This parliament and these elections have been certified by OSCE-ODIHR.
By leaving parliament, the opposition has shown that it's scared and that it has somehow capitulated.
But this should not make us arrogant and we should not waste so many hours by talking about the opposition's protests. We can never allow ourselves to fall in the trap of self-complacency.  We're the Socialist Party of Albania, we're socialists, we're progressists. We want to build a fair society, a better society for our children, but also for the children of the opposition, which is not present here.
This is why I support the proposal that was made by Damian Gjiknuri to offer more room to all political players, because I don't consider democracy as a simple procedure. Democracy may be considered as a simple procedure of replacing the list of the Democratic Party and Socialist Movement for Integration. But democracy also means that we should enable a future agreement for the electoral law.
This week, we commemorate the 10th anniversary of the Stabilization and Association Agreement with the European Union. We need to take a look at our neighbours and understand why 10 years after this agreement came into effect, we have not yet taken a decisive step forward. The transition period will only end once we finalize all the EU integration reforms.
Today is the day to express our gratitude for the Albanian foreign service. Today's the day to express our gratitude for the Ministry of Defence and Armed Forces of this country. Both of these institutions were constituted on 4 December 1912. No regime could destroy these institutions.
This is also the day when we should praise all the efforts made by the ordinary people of this country. They have made Albania prouder than politicians have.
Today we're at a crossroads. I read Financial Times, one of the most prestigious newspapers in the world. Do you know what was on its cover? A photo of the Prime Minister of North Macedonia along with the Greek Prime Minister who were shooting a selfie for their historic achievement.  My question is this: Why can't we find a common language with each other at a time when the Greeks and Macedonians did? Are we all Albanians? Are we all part of a nation? Why is it so hard for us? Why can we not find the way to move forward?
What can we tell to a 30 year old today?
Take a look at a very important fact. There are fewer and fewer people who fought during WW2, mainly due to natural reasons. Those people who contributed during the communist regime are either desperate or they've left the country because all of its wealth fell into the hands of a few people. What about those who were born 30 years ago and who don't know what communism was? How are we going to explain to them the fact that our neighbours have left us behind?
We will continue to blame communism?
30 years is a lot and they cannot justify the vote and the trust that Albanians have put in us. This is why this is the last chance for us to focus on the future and not become nostalgic about the past.