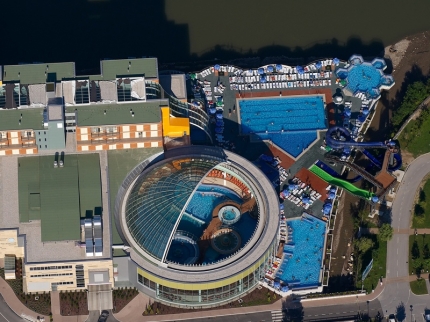 The Laško spa town in eastern Slovenia was named this year's European Destination of Excellence (EDEN 2013) in Slovenia on Wednesday. The title will be presented to national winners by the European Commission in the autumn. Government officials said this acknowledges government efforts to promote tourism in the region.
Marjan Hribar, the head of the Tourism and Internationalisation Directorate at the Economy Ministry, said the title proved that the goals of the ministry and the local communities regarding tourism in the area were being implemented.
Acting director of Spirit, the agency tasked with promoting Slovenia as an investment and tourism destination, Boštjan Skalar, said the EDEN project was among the most important tourism projects, as "it reflects the philosophy that goes hand in hand with our basic development and market guidelines".