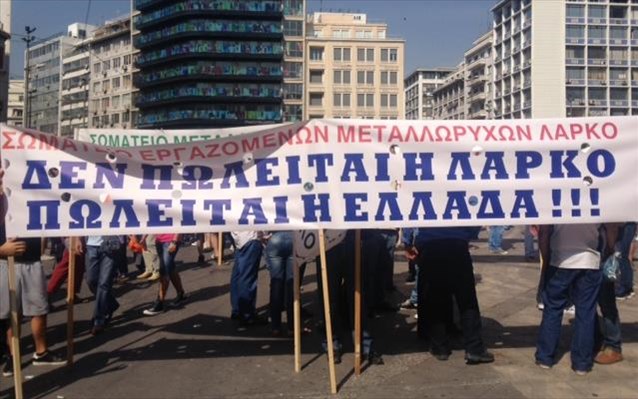 By Christos T. Panagopoulos
Workers of the Greek General Mining and Metallurgical Company (LARKO) have gathered after 10:45 on Tuesday morning outside the building of the General Accounting Office in Athens, protesting for the governmental measures concerning the privatization of all defence industries.
In a banner they unfolded during their protest (photo), the workers wrote: "LARKO is not for sale. Greece is being sold!".
According to daily newspaper "Naftemporiki", the worker's union decided yesterday to go on a 24-hour strike, demanding from the government to call off its policy plans.
Source: Naftemporiki