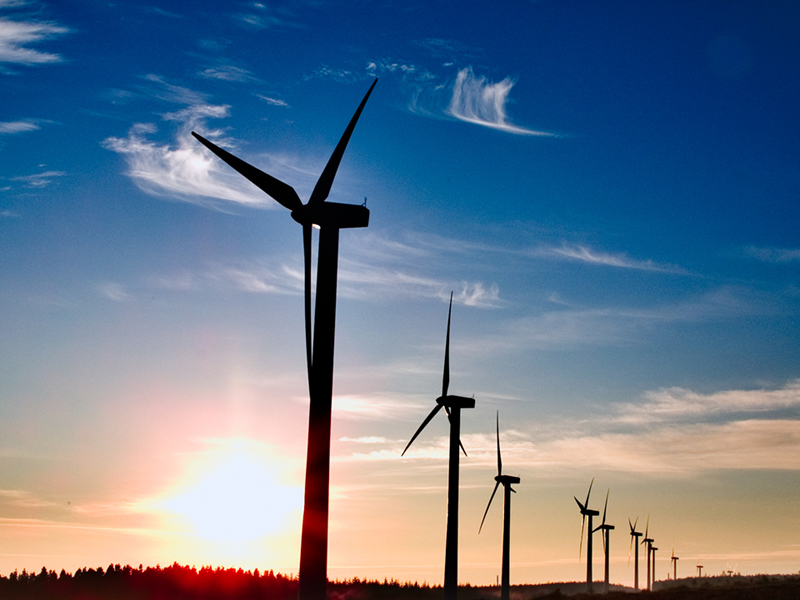 By Marija Avramovic – Zagreb
Yesterday, the largest wind farm in Croatia, near Sibenik, which is expected to increase the production of energy derived from wind by 2%, was put to work, reported RP Global.
The wind power plant Danilo, a  project worth 70 million euros, will have a great impact on reducing greenhouse gas emissions, which are expected to decrease by 33,300 tons of CO2 emissions annually.
Funding is provided by the International Finance Corporation(IFC), Unicredit from Vienna and Zagreb Bank, but the main funder is RP Global. The wind power plant is located about 15 kilometers from the coast and the city of Sibenik and should employ about a dozen workers.
The wind farm Danilo will produce approximately 100 gigawatt hours of electricity per year and in this way supply 22,000 households in Croatia with clean energy.
"RP Global will begin this summer construction of another wind farm in Croatia – Project Rudine, near Dubrovnik", announced at the opening ceremony the director of RP Global Croatian, Bojan Reščec.
The main investor in the wind farm, RP Global, is an independent energy producer. He is active in France, Poland, Portugal, Chile, Peru and Georgia, and the company's head office is in Vienna.