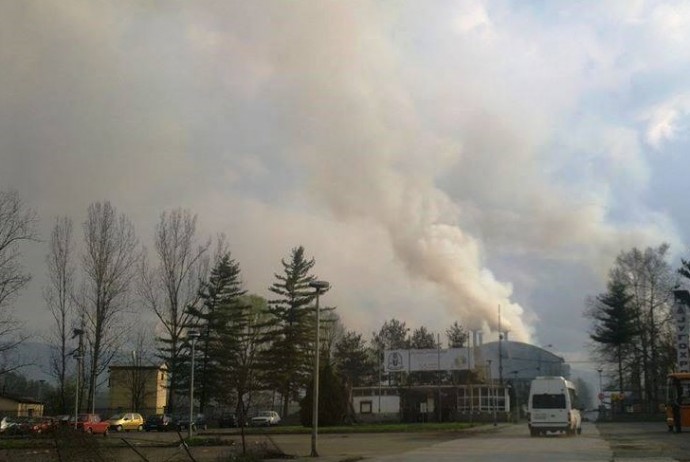 The State Inspectorate of Environment has decided to close the metallurgic plant of "Jugohrom" in Tetovo, as it is known as the biggest polluter of environment in this commune.
The end of last month was the deadline for the introduction of filters in the plant, to avoid environmental pollution, but the plant is yet to deliver these criteria.
Minister of Environment, Bashkim Ahmeti says that the decision is based on the law and this plant was obliged to comply with it.
"It hasn't been easy for me to take such decision, given the importance of this plant for the people who work there, but for us, the health of the citizens and the inhabitants of the region of Polog is more important", minister Ahmeti said.
But the decision of the State Inspectorate must be approved by the government.
Government's spokesman, Muamet Hoxha declared last night for IBNA that this issue has not been on the order of the day and that it can be introduced in the days to come.
The head of this plant which employs more than 1 thousand people, Vasko Skenderovski said that he has demanded from the government extra time for the introduction of filters, as the process of their installment is on the first phase.
Environmental protection movement "EcoGuerilla" warned that there would be protests if this plant doesn't install the filters.
"What we're certain about is the fact that Jugohrom needs eight months to install the filters. Even if work is suspended until March, this would be done for political benefits. It's highly likely that we resume protests, however we must first assess the situation on field", said the head of EcoGuerilla, Arianit Xhaferi.
International Institute Numbeo ranks Tetovo as the most polluted place in the world with pollution levels up to 17 times more than permitted. Last year, residents of this area held protests against the pollution caused by this plant situated only a few kilometers from the city center.
"Jugohrom" is a Russian-Ukrainian company known as "Kamelot Group" and its CEO is Branislav Djurovic. /balkaneu.com/