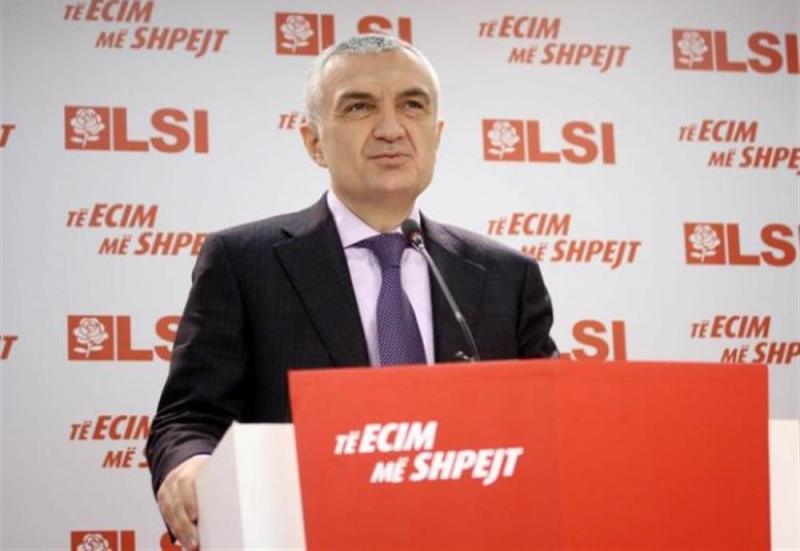 Tirana, 10 July 2015/Independent Balkan News Agency
By Edison Kurani
Socialist Movement for Integration, led by the speaker of Parliament, Ilir Meta, has achieved very good results in the local government elections held a few weeks ago.
In 61 municipalities, SMI has managed to come out as a winner in 11 of them, while in 21 other municipalities, SMI has managed to be ranked second.
This way, SMI has ruined the traditional ranking which has existed in the past 25 years, where the two first places were always occupied by the Democratic Party and the Socialist Party.
Ilir Meta chairs SMI since 2004, when he left the Socialist Party which at that time was led by Fatos Nano.
Mr. Meta says that "SMI is now not just a political party ranked third" and adds that he's happy about the fact that "In more than half of municipalities throughout the country, SMI has come out first or second".
But how did this progressive growth of SMI arrive?
From 2004 until 2013, SMI couldn't win more than 4 seats in parliament. Every once and a while, it criticized the Election Code and the changes being made by DP and SP. The leader of SMI even started a hunger strike inside of parliament at the time when the last amendments in the electoral code were made, amendments which were applied in the 2013 elections.
Suddenly, in the parliamentary elections two years ago, SMI quadrupled the number of seats in parliament, following a four year coalition with the right wing, which it had always attacked.
The 2013 result not only was reconfirmed on 21 June 2015, but SMI also saw a growth in them.
Mr. Meta says that this growth is thanks to the fact that this party is focused on the people and the efforts that it makes to employ them.
"SMI is a political force driven toward the future, toward the citizens and their problems and concerns", Meta says.
Head of SMI, who is also speaker of parliament, says that the party that he chairs has even greater responsibilities now. "This extraordinary support that SMI has had, puts us all in front of a responsibility to keep all deliver promises that we have made and to offer better perspectives for the people". /ibna/