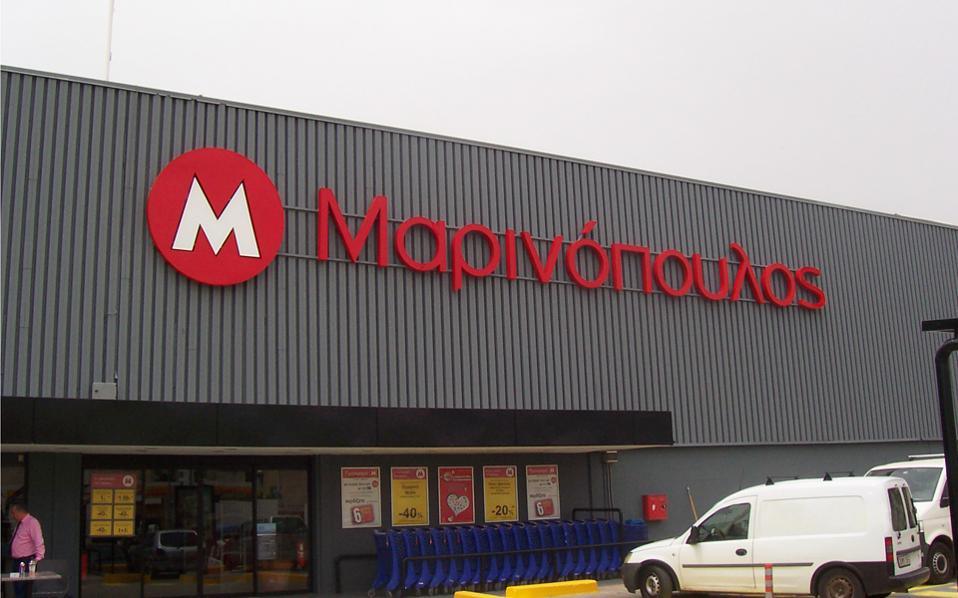 Athens, June 29, 2016/Independent Balkan News Agency
By Zacharias Petrou
One of Greece's largest Super Market chains, Marinopoulos SA, filed for bankruptcy in operation and a First Instance Court postponed a ruling for 1 July following an intervention by the company's creditors.
The Court ordered, however, that until that date enforcement procedures are not allowed.
The company is trying to reach a restructuring deal with banks and repayment plan with suppliers.
The market is following developments closely as the troubled company owes large amounts to Social Security Fund, IKA and the Greek State among other creditors. Should Marinopoulos go bust, market experts point out that a chain reaction affecting hundreds of other companies could ensue.
Marinopoulos had reached a preliminary agreement with large Super Market chain Sklavenitis, a big player in the Greek market, which could have saved it. However, a company announcement suggest that this no longer exists and Marinopoulos continues to be "in constant communication with banks".
According to estimates, the company owes suppliers in excess of 500 million euros resulting in many of the smaller firms having reduced product deliveries in an attempt to limit exposure to Marinopoulos. According to reports, this has alerted banks, which have contacted suppliers to gauge their exposure.
The financial crisis and bad management decisions in recent years are being cited as the main reasons behind the chain's financial woes. Specifically, some blame the fact that Marinopoulos expanded during the economic crisis, applying a catastrophic policy of offering big discounts to beat its competitors.
By end of 2014, Marinopoulos operated a total 705 stores.
Marinopoulos is now on the verge of joining big name companies such as Athens Ledra, Pyrsos Security, Ilektroniki Athinon and Papasotiriou that went bust in the last few months. More than 10,000 SMEs have also shut down since January while another 21,000 are on the verge and 63,000 have a very slim chance of survival, Athens Chamber of Small and Medium Industries figures show.