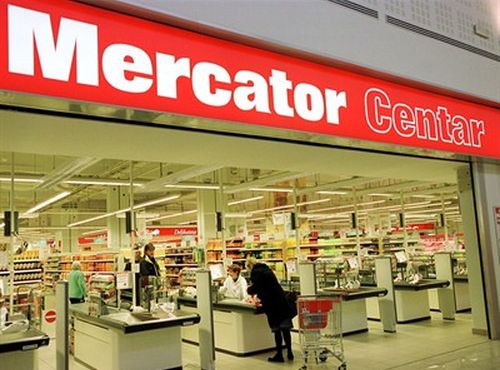 By Marija Avramovic – Zagreb
Slovenian retail chain Mercator has been sold to Croatian Agrokor Group, accosrding to reports today by the Croatian media citing the announcement of the Slovenian news agency STA.
Trade consortium of majority shareholder of Mercator concluded the agreement with Agrokor Group to sell 53% of Mercator shares until June 30th of this year, priced at 86 euros per share. In recent weeks, there were increased pressures of certain political and other circles so that the contract wouldn't be realized.
NLB (New Ljubljana Bank) as a bank, which is 100% owned by the Slovenian state has about 10% of Mercator shares.
Mercator and Agrokor confirmed today that all the conditions for the conclusion of the transaction were fulfilled so that the majority stake in Slovenia's retail chain can be sold to the largest Croatian food Group. According to the announcements of the seller, the contract should be signed on Friday, June 27.
The agreed price per share is 86 euros, meaning that Agrokor for a majority stake in Mercator will have to pay 172 million euros. Agrokor will also make a capital increase in Mercator with 225 million euros, of which 200 million will go to pay off the debt, and 25 million for operating capital.
Agrokor Group employs around 40,000 people, and after signing a contract on the sale of a majority stake in Mercator, this regional shopping and food giant will have about 60,000 employees and annual revenues of 7 billion euros.
After news of the sale of Mercator, stock prices of Agrokor's companies on the Zagreb Stock Exchange increased and until noon the share price that with the biggest increase was that of Belja (about 11%). At the Ljubljana Stock Exchange, however, the price of shares of Mercator today rose more than 5%.