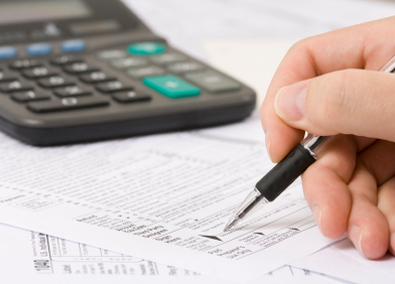 By Milos Mitrovic – Belgrade
Serbian citizens who do not pay taxes in time are fined up to 50,000 dinars (approximately 430 Euros). At the same time the biggest tax debtors are the largest companies including those which are in the process of restructuring. The officials of the Tax administration claim that the biggest debtors would face seizure of property first, Radio Television of Serbia (RTS) reported today.
The eecently adopted amendments on the Law on Tax Procedure should enable the more efficient tax payments. However, Tax administration stress that less than 10 percents of the overall debts is payable at the moment. At the same time the largest companies which should be privatized are the biggest debtors, the figures had shown.
In accordance with the new amendments, if one is being late with tax paying, the warning will come within 30 days; if debt remains unpaid, the seizure of property or freezing the accounts would follow as early as five days later. The minimal fine is 430 Euros, even if the debt is multiple times lower.
"The discipline tightening has been necessary because the biggest debtors have used to pay all their obligations leaving the taxes for the end. Now, when they are aware of the amounts of the fines – which are high – they should reverse their practice and start to pay taxes first", Rada Kostic, the assistant of Tax administration head said.
The main problem is that 412 billion dinars in total represent the debts of the companies in restructuring process as well as the bankrupted enterprises; this debts are not payable, RTS underlines. Only 10 percents of this sum may be paid.
"The indebted companies are accustomed their obligations to be now and then written-off by the government, their are contriving in different ways but the fact is that the debts remain unpaid", Tax administration representatives claim.
The experts say that if debtors consider their obligations as civic duty, rather than punishment, the payments would be more efficient.
"I hope that any finance minister will never again propose any reprograms or "freeze status" for those which do not pay taxes; otherwise, it will turn out that the other ones, which pay their duties, are not so clever", financial expert Milica Bisic said.