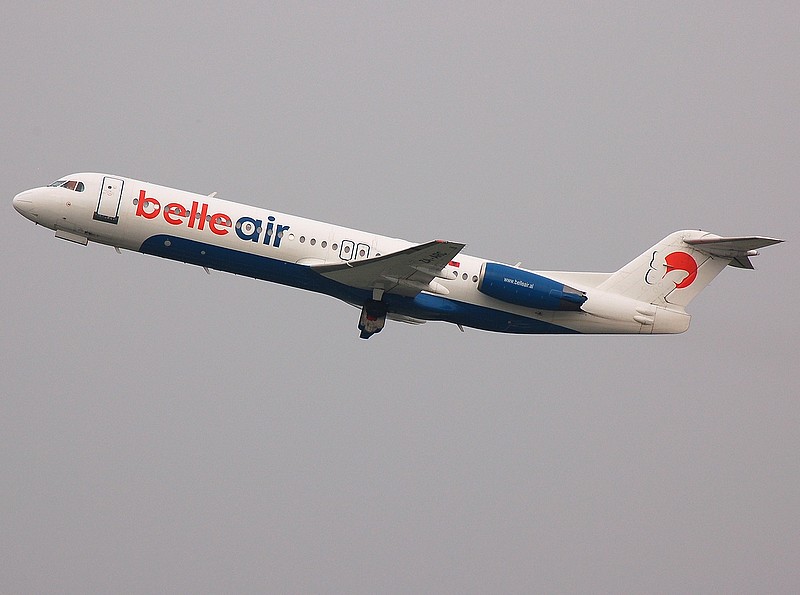 Tirana, November 24, 2013
Albanian airline company, Belle Air, the largest in the country, after 8 years of operating in the market, has announced on Sunday evening that it suspends all international flights indefinitely. In an official statement, the company confirmed for balkaneu.com that there are several reasons which pushed the company to take this step, mainly financially related where the main problem had to do with the freezing of bank accounts.
"After 8 years of successful operations from Albania toward European destinations and vice versa, Belle Air has been obliged to temporarily suspend its flights.
"Ahead of this highly difficult situation, we are unable to continue with the flights. The reasons that led us to this suspension relate to the general financial situation, the fall in purchasing power, recessions in the main markets where we operate and the freezing of all Belle Air company accounts for 18 days", confirmed company's officials.
Belle Air says that during this period, it will carry out a process of restructuring in order to soon resume with services and cheaper prices in the Albanian market.
"In this process, Belle Air company invites all Albanian and foreign investors to participate in the recovery of this Albanian business success story", said the company.
"This is a sad day for you, passengers and for the entire staff of Belle Air", declared the company.
During these eight years, Belle Air was the company which offered the majority of flights from Albania in several European destinations and vice versa. /ibna/