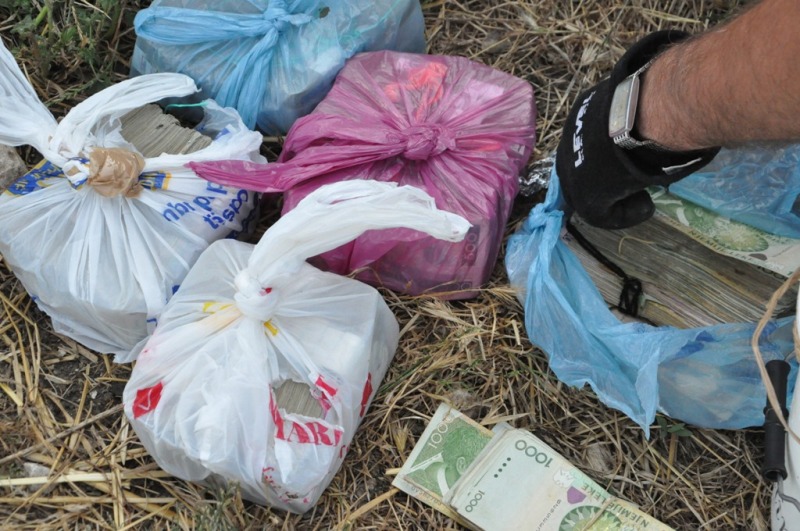 Tirana, June 23, 2014/Independent Balkan News Agency
A rare discovery has been made, a large amount of money was found in a tunnel in Lazarat (photo).
The village which for the first time after 20 years is back under police control, seems that it hasn't only housed tens of tons of drugs and weapons and ammunition, but also Albanian money and foreign currency.
During today's search made by police in the village of Lazarat, in order to find and destroy narcotic substances, an amount of money has been found in a tunnel in Kordhoce village.
Police search in a tunnel near the home of a person in the village of Kordhoce, led to the discovery of 26 million and 480 thousand ALL (around 20 thousand Euros), which was seized as evidence.
Police says that all procedures are being carried out and materials will be sent to prosecution for further proceedings.
It's clear that the traffickers had hidden the millions that they had earned from the sale and purchase of drugs during all these years that they were untouchable from the state and reluctant to deposit them in banks, they have hidden them in different areas of Lazarat. /ibna/
More: Albanian police fully "invades" the stronghold of drugs, Lazarat