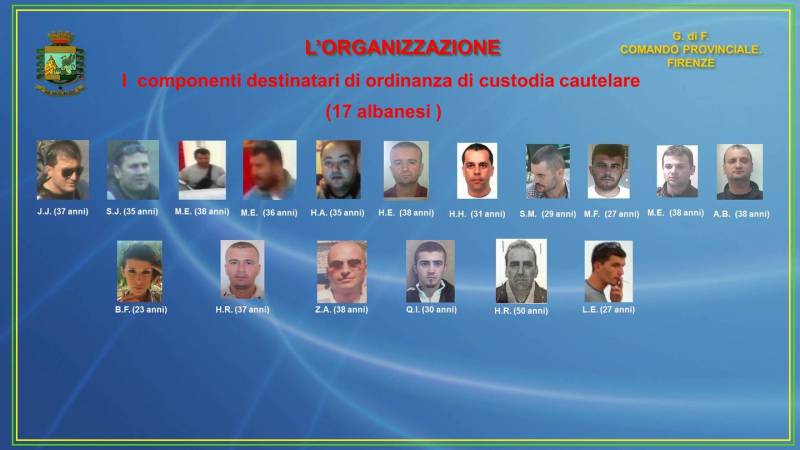 Tirana, March 11, 2015/Independent Balkan News Agency
A criminal organization dealing with the international traffic of drugs has been discovered in Italy, leading to the obliteration of a part of it and the arrest of many suspected Albanians.
The anti-narcotic operation was held across entire Italy, focusing in the main areas such as Rome, Reggio Emilia, Raguza Lecce and Arezzo
As a result, authorities seized two tons of marijuana and 30 kg of cocaine, coming from Albania.
Along with the seized amount of narcotics, Italian police also arrested 17 Albanians (photo), including a woman, involved in the international traffic of narcotic substances.
The arrest warrants have been issued by Giolio Monferini, as the inquiries discovered the existence of an international criminal structure of drug traffic.
This operation led to the seizure of 32 thousand Euros, 7 cars, a truck, three weighing scales, while authorities have also seized properties amounting to 600 thousand Euros. The inquiries that led to this operation started several months ago.
Italian anti-narcotic experts say that Albania is again becoming a transit country for the circulation, distribution and processing of strong drugs. /ibna/