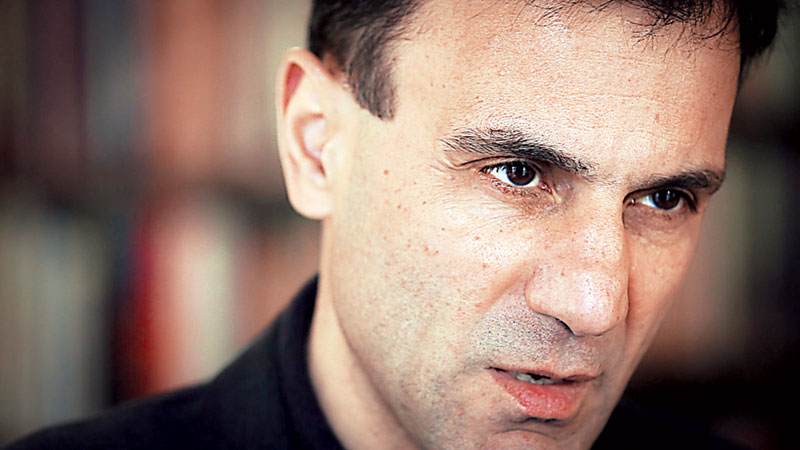 Athens, February 9, 2015/ Independent Balkan News Agency
By Spiros Sideris
Of the great determination of the Greek government not to perform the so-called "U-turn" regarding its intentions in the negotiations with the partners, spoke MP SYRIZA Kostas Lapavitsas speaking on the television show "MEGA weekend", when asked if the government is prepared to go up to a potential referendum.
"In this negotiation there are intermediate situations", Lapavitsas said, indicating that SYRIZA will go as far as the Greek people can endure. "SYRIZA's stance, must be hard because the other side is hard too. If we start with discounts we will not go anywhere. And I say this to the government and to those involved in the negotiation – because I am not directly involved. There are no intermediate situations here", he continued.
"If we get into a situation where the lender do not back down and things are very hard, of course, nothing can be done without the clear consent of the Greek people. The Greek people should be asked to decide towards which direction the country should move", he pointed out, while asked on the possibility of a referendum or elections he replied: "I do not want to comment on the matter, there are many ways to ask the Greek people".
"If Mr. Draghi is hard we too hard, there is no other way", Lapavitsas noted, and concluded that in such a case the Greek people should be asked directly. Everything will be put on the table. A referendum, elections and whatever else. "There must be a clear verdict of the Greek people which will allow you to do what you must. SYRIZA tries a strategy right now and believes he can change it, and that is what the Greek people want", he said.
Regarding information of the sharing of the program "in two installments", Lapavitsas stressed: "The Memorandum can neither be divided nor have submultiples. It has failed on its totality and this is both my own opinion and SYRIZA's. I believe that what G. Varoufakis advocates was conveyed wrong and caused a reaction that is different to what he believes".
From his part, Giannis Milios estimated that a solution will be found in the Eurogroup. As he said, "Europe will avoid a rupture with Greece, because that would also mean the breakup of the eurozone".
Kostas Lapavitsas is professor of economics at the School of Oriental and African Studies of the University of London, belongs to the Left Platform of SYRIZA and has often expressed views that have caused debates and tensions. Lately he had expressed his objections to Yannis Varoufakis' statements in the joint press conference with his German counterpart.