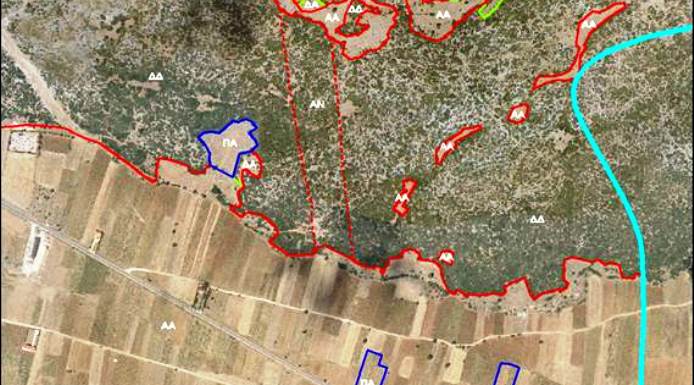 Athens, May 26, 2016/Independent Balkan News Agency
By Spiros Sideris
The immediate registration of all formed settlements built last 60etia proposes the Ministry of Environment, followed by their examination by committees of specialists and finally clear up the maintenance or demolition of illegal buildings.
The benchmark will be the forest map of the area, which will put on a scientific basis the "green" line, which demarcates the ecologically sensitive areas from the settlements which are then provided to join the town schematics.
The measure was welcomed by WWF Greece and the Ecologists Greens, after the deputy minister Yiannis Tsironis proceeded with a small but decisive addition, in order to make clear that the "gray zones" remains valid forestry legislation until the map has been finalised.
The development of forest maps is a priority of the government, which aims to complete the process for the whole country by the end of 2018.
Its implementation is extremely difficult, but if it is achieved it will unblock the National land registry.
The last attempt to create a forest registry started in 2000 and today there are certified forest maps for only 1% of the country!
The procedures for 45% of them have not even begun yet.
The categories
With the new regulations, the settlements without planning are divided into three categories:
With orange are recorded the settlements that existed before 1923, but do not have clear boundaries of a town plan. This refers mainly in urban areas, such as Glyfada, Nea Ionia, Galatsi, for which there will be the immediate approval of their limits.
With yellow is characterized most of the settlements with a population of less than 2,000 inhabitants. Their limits are determined by the Ordinance of 1985 and cover property located within 500 meters from the town center. With this vague reference limits were often "expanded" following pressure from local players.
With violet are marked the "residential thickenings" of formed illegally built settlements, which have been created in areas recorded as forest, based on aerial photographs of 1945, especially for Attica, 1937. The criteria will be established by ministerial order and then forest services will establish within six months their limits. Those settlements that fulfill specifications will be declassified and will determine their equivalents, in order to ensure the environmental balance, to avoid problems with the CoE. For the rest, the Environment Ministry promises… bulldozers.
"The loophole that would bring storms in our forests has been closed", said in a statement Theodota Nantsou, chief policy maker of WWF Greece.
With interventions in the House, and the sending of 300,000 messages, the provision has been improved and a "mistake" was eliminated that would undermine the ability of forest maps to record the irregularities.
She notes that there was a risk, along with a few "known and really problematic cases", that must be addressed, to favor "countless forest areas that have been built blatantly and without permission".
Positive is the view and the Ecologists Greens, who seeking to follow broad consultation on the criteria of the areas "residential densification".