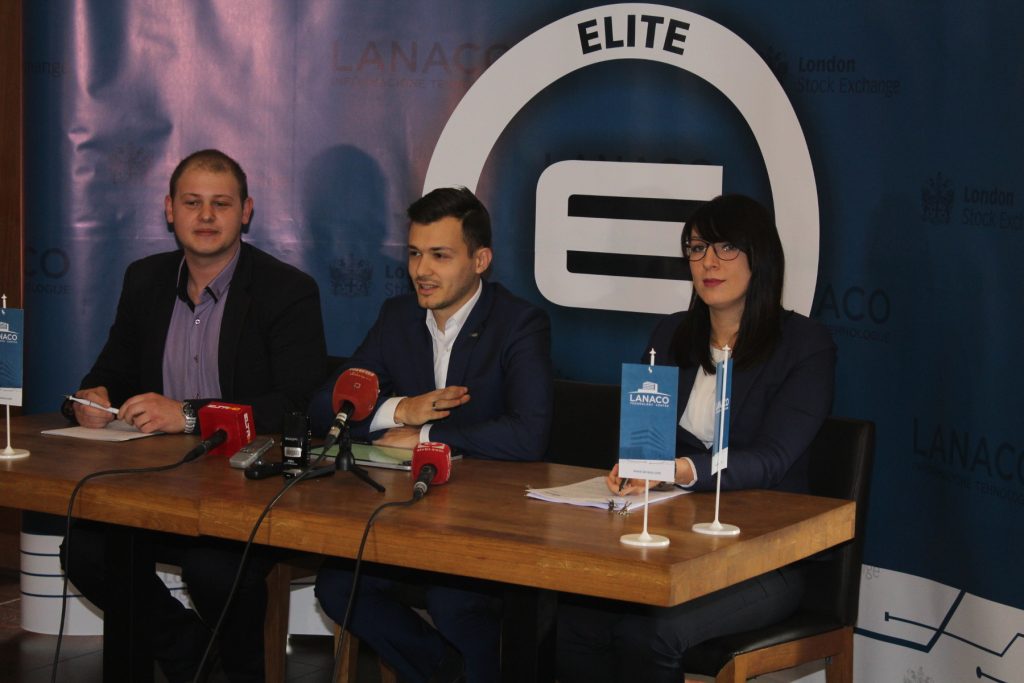 Banja Luka based "LANACO"Company is the first company from BiH that took part in the London Stock Exchange "ELITE program", which place it in the "society" of more than 400 companies from all over Europe
Over 150 consultants and over 100 investors work in these companies and ELITE community gathers employers of more than 140 000 employees in 30 sectors, and generates an annual turnover of 33 billion Euros. Also, his program allows access to financial markets, the banking sector and the improvement of software engineering. LANACO representatives are proud on the fact that the company is recognized as one of the most prestigious companies in Europe.
Manager of the business development sector in LANACO, Dragan Ninic, said that this is a two year program which will enable the company representatives to have meetings with global academic community and will have opportunity to make connections and form networks with other companies in ELITE program.
"The company was not able to join this program by itself and it was made with support of Uni Credit Bank Banja Luka, which recognised us as the strong and stable company. The experience we gather in the program, LANACO will implement in its daily work", Ninic said.
He added that the inclusion of this company in ELITE program means a lot to Banja Luka and BiH since it means that BiH have good and prosperous companies and that it is a country where it is worth to invest.
Marketing manager in Uni Credit Bank Banja Luka, Marina Marjanovic Stupar, said to reporters on a press conference in Banja Luka that LANACO fulfilled the rigorous criteria to join the ELITE program.
"During the selection process, LANACO was recognized as a company that can fulfill these criteria. The intention of our Bank was to support this company and to help them to enter the program. Just one in the line of conditions is the recommendation, and we continued to support them", she said.
Marjanovic Stupar said that ELITE is the program of education through mentors and that, in cooperation with London Stock Exchange, Uni Credit Bank will educate representatives of LANACo about business strategies, models of financing and networking of companies with same or similar programs. She added that the Bank is working with several other companies in BiH in order to support their inclusion in ELITE program. The goal, as Marjanovic Stupar said, is that these companies bring this knowledge to BiH and start implementing it on the BiH market./IBNA