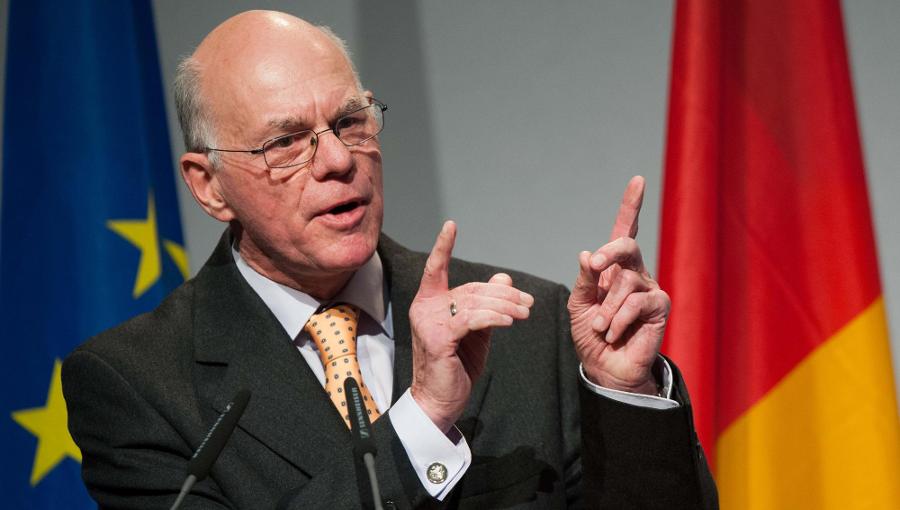 Norbert Lammert, the president of the German parliament, said that his visit to Belgrade has confirmed the good relations between Serbia and Germany. Speaking in the Serbian parliament today, Lammert stressed that a "special role of Germany" was expected (by Belgrade) in further Serbian accession to the European Union. And Serbia's EU perspective was "taken for serious" by both Belgrade and Brussels.
"During all meetings I had in these two days (in Belgrade) the two points have been reiterated. All interlocutors have confirmed how the bilateral relations are good, and all of them have, more or less unequivocally, acknowledged their expectations from Germany to has especial role in the further EU process", Lammert told Serbian MPs.
Bundestag's president said that this Belgrade's expectation "is something new".
"Neither the German-Serbian relations were always close and friendly, nor has the role of Germany been assumed as particularly constructive. One can notice that changes have been made in the last couple of years. This demonstrates that the changes are possible and that they are necessary if we want to achieve the ever clearer goal which is, as president Aleksandar Vucic said during his speech, Serbia's strategical orientation towards the EU", Lammert said.
Talking about the importance of democracy, Lammert said that "it is impossible without the stability, just like stability is not possible without the democracy".
"What democracy makes democracy is not the existence of the government, but rather the existence of the parliament which controls the government", he added.
Lammert said that German democracy during the Weimar republic has failed because it had too many foes and too little supporters. The rivalries and the incapacity for consensus have destroyed the democracy in Germany, which has had terrifying consequences, Lammert recalled.
Learning from both its experience with the dictatorship and "perception of terrible historical guilt", Germany has built its new understanding of democracy and constitutional democracy", Bundestag's president said in his speech in the Serbian parliament./IBNA