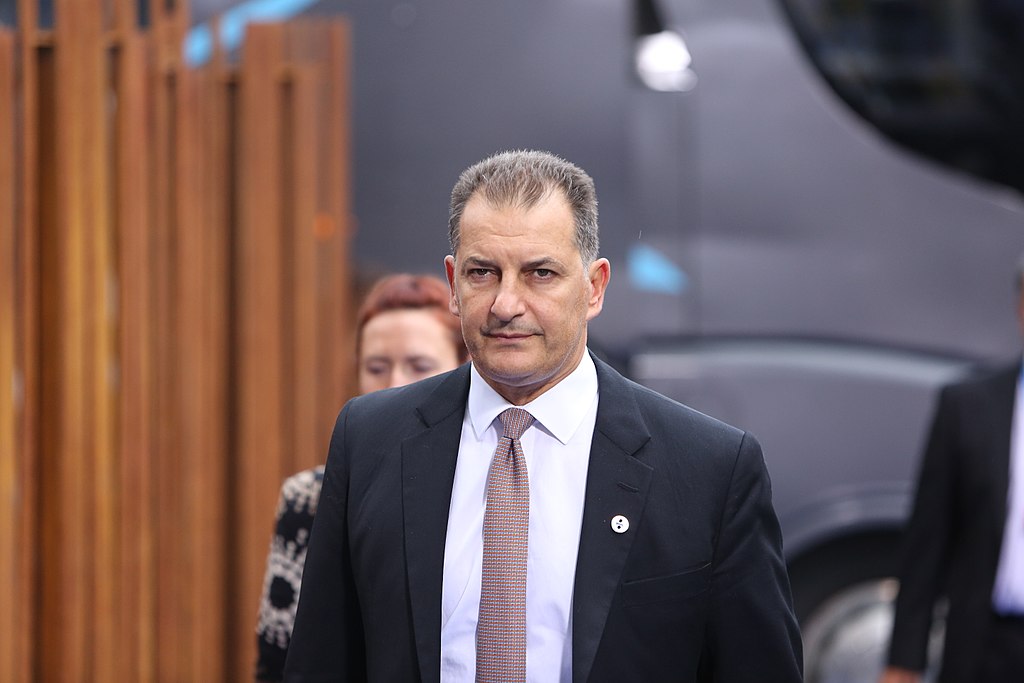 Cyprus' Energy Minister Giorgos Lakotripis departs for Cairo tonight to attend the meetings with his counterparts from the countries that form the EastMed Gas Forum.
Speaking to reporters at the Presidential Palace following the Cabinet meeting, Giorgos Lakotroupis said that "today the Cabinet has authorized me, in cooperation with the Foreign Ministry and the Legal Service, to negotiate the Statute for the conversion of East Med Gas Forum into an international organization.
This evening I am going to Egypt for tomorrow's meetings that will include all seven countries that form the EastMed Gas Forum.
The main subject of the meetings will be the drafting and completion of the Statute, which, once completed, should also be sent to the EU for its comments, since three out of the seven countries are EU members (Cyprus, Greece, Italy)".
He added that at the works of tomorrow's forum will be presented a study by the World Bank, which deals with the options of exploiting the Eastern Mediterranean gas.
"I recall that one of the main goals of the East Med Gas Forum is precisely to create a platform of energy dialogue between countries, whether they are producers, providers or consumers, in order to find the best ways to exploit the natural gas of Eastern Mediterranean", the Energy Minister said.
Responding to a question, he said that the technical discussions have already begun in Egypt today, and that tomorrow's discussions will be political with the participation of the seven responsible Ministers.
Responding to a question about whether developments in the Eastern Mediterranean region will also be discussed, he responded "inevitably, since the dimension is also political and what is happening in our region will also be discussed".
Asked about the expected drilling by the ENI/TOTAL consortium at the end of February and the difficulties encountered by the drilling rig they have leased due to weather conditions, and whether there are timetables, the Energy Minister said that due to the difficulties that exist at the moment in Egypt where the drilling rig is now operating, he does not wish to focus on dates", until at least its exact departure from Egypt is known. Lebanon will follow after Egypt and then the Cyprus' EEZ", he said./ibna