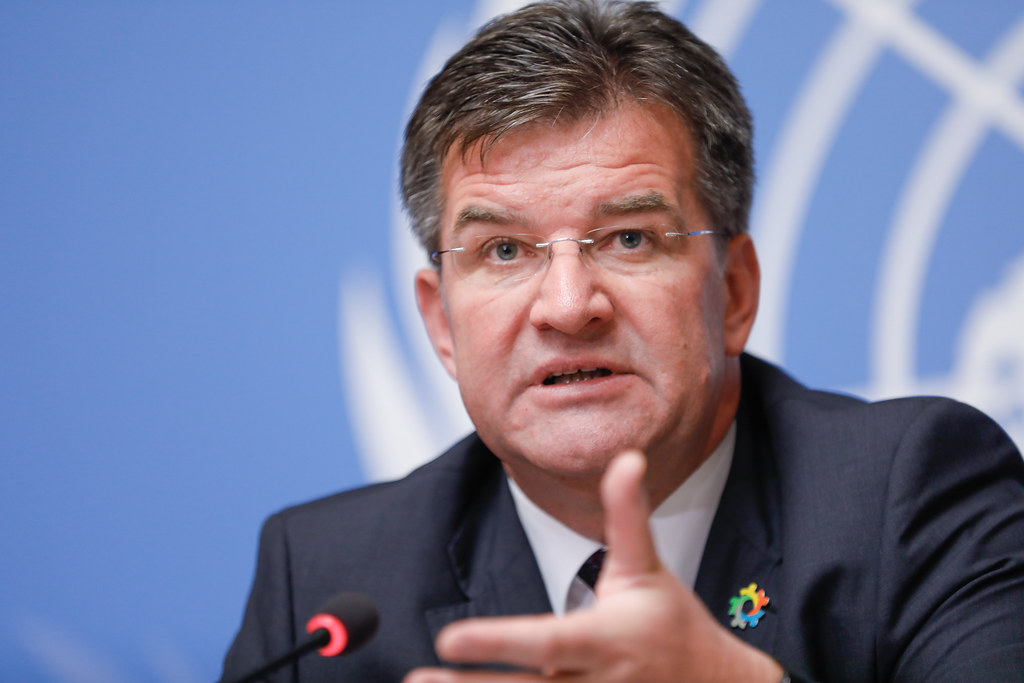 EU Special Representative for the Belgrade-Pristina Dialogue Miroslav Lajcak said the economic and property disputes were discussed at the last meeting of the two sides in Brussels and that talks would continue next year.
Lajcak posted a photo on his Twitter account with the director of the Serbian Government's Office for Kosovo and Metohija, Petar Petkovic, and his chief negotiator of Pristina, Skender Hyseni, with the message that the seventh expert-level meeting took place in Brussels.
The Belgrade and Pristina delegations confirmed after today's meeting that it was agreed that the expert-level talks would continue after the holidays in January.
So far, there is no announcement of a possible new meeting at a high political level in the context of the dialogue on normalization of relations between Belgrade and Pristina, nor the possibility of the Albanian side returning to the table when it comes to implementing the agreement on establishing the Union of Serb Municipalities in Kosovo and Metohija./ibna