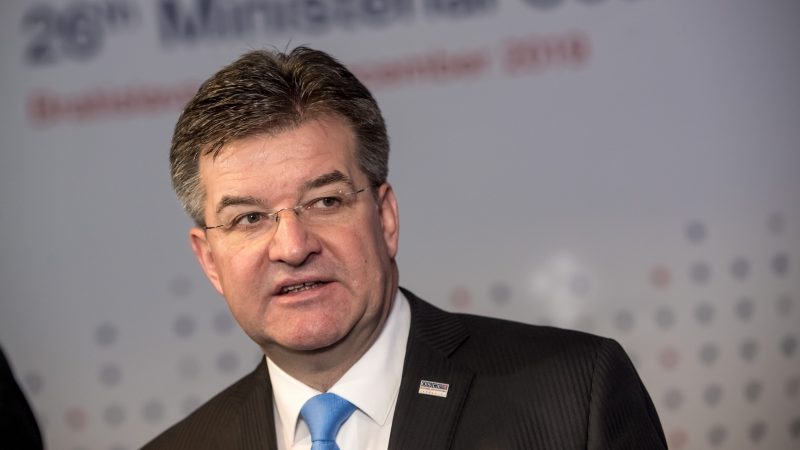 "The European future for Serbia and Kosovo depends on the normalization of their relations", Miroslav Lajcak said today, following a meeting with Serbian President Aleksandar Vučić and Kosovo Prime Minister Albin Kurti in Brussels.
More specifically, in his statements to journalists, Miraslav Lajcak said: "Today, High Representative/Vice-President [Josep] Borrell and I held the second high-level meeting of the Dialogue with the President of Serbia, Aleksandar Vučić, and Prime Minister of Kosovo, Albin Kurti. It took place only a month after their very first Dialogue meeting here in Brussels".
"The meeting was difficult and it demonstrated very different approaches of the two parties to the normalisation of relations between Kosovo and Serbia".
"As a consequence, we achieved very little progress today" noted Lajcak.
Continuing he noted that "several concrete proposals were discussed. But the only outcome I can report today is that the Dialogue will continue. The parties agreed that their chief negotiators would hold meetings on a monthly basis, facilitated by the European Union, to address current issues and to prepare high-level meetings, when appropriate."
"Additionally, both leaders agreed to meet again in September" said Lajcak.
Concluding, Lajcak noted that "for us, the European Union, it is important to underline that the European future for Serbia and Kosovo depends on the normalisation of their relations. We therefore expect both parties to work together to overcome the legacy of the past and solve all outstanding issues between them./ibna