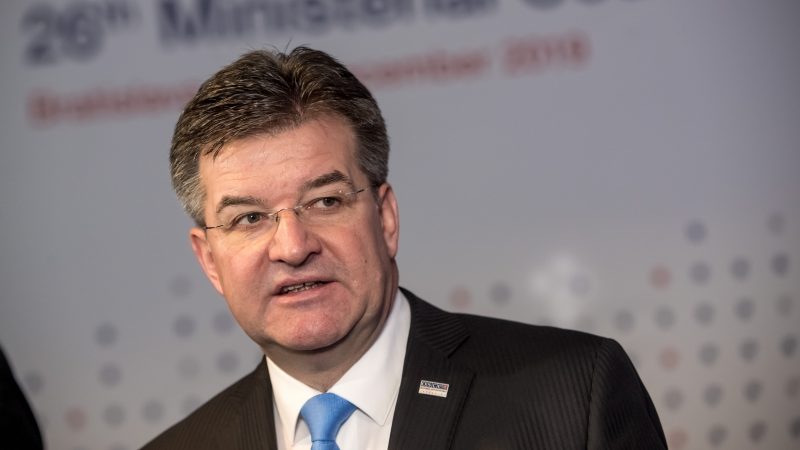 "Today, after nine months, the High-Level Belgrade-Pristina Dialogue continued. We started a new chapter, as this was the first meeting with Albin Kurti as Prime Minister of Kosovo. It was not an easy meeting, but it was important that it happened" EU Special Representative for the Belgrade-Pristina Dialogue Miroslav Lajcak said after meeting with the Serbian President and Prime Minister of Kosovo.
"Both leaders had a very open and frank exchange on what they each want from the Dialogue" said Lajcak.
"What is important for the European Union is that both leaders confirmed that there is no other way forward, but to normalise relations between Kosovo and Serbia and they both committed to work on comprehensive normalisation of relations through the Dialogue" added Lajcak.
"The Dialogue process will continue before the end of July" stated Miroslav Lajcak.
Concluding stressed that "the European Union as well as the citizens of Kosovo and Serbia have high expectations from the two leaders to overcome the legacy of the past and steer Kosovo and Serbia to their common European future by being able to normalise relations between them in a comprehensive way"./ibna