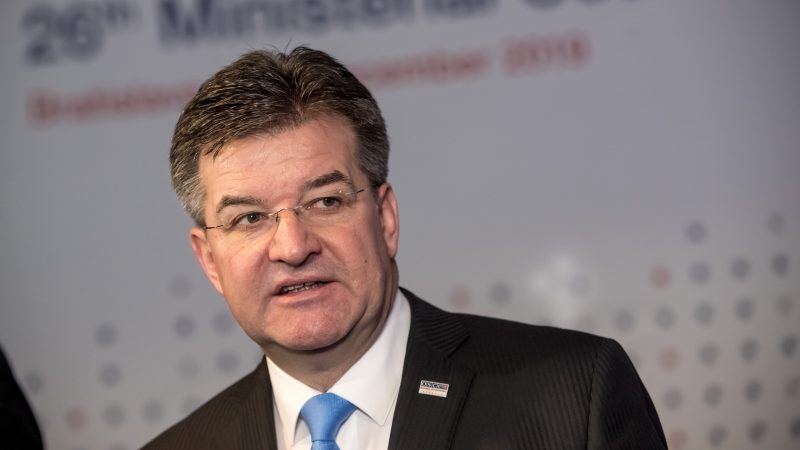 The swap of territories between Kosovo and Serbia would be "very dangerous," Miroslav Lajcak, the European Union's special envoy for the Kosovo-Serbia dialogue, told the French newspaper Le Monde.
According to Lajcak, the EU-mediated dialogue was suspended due to the elections in Kosovo. Speaking about the possibility of reaching a comprehensive agreement between Kosovo and Serbia, he said "nothing is over until everything is over".
Regarding the role of the United States in this process, Lajcak said that the government of US President Joe Biden "feels a historic responsibility due to the political and human commitment of the United States in the region".
The EU envoy for the dialogue said the EU had previously worked with new US Secretary of State Anthony Blinken and Undersecretary of State for Political Affairs Victoria Nuland. "The American-European unity is a key factor for success in the Balkans", Lajcak said.
Asked about the idea of ​​swapping territories between Serbia and Kosovo, Lajcak said the countries in the region were opposed "because they feared events could spiral out of control".
In addition, the European Union, he said, has invested heavily in the policy of "Europeanisation and integration of the Balkans into the European family, which means building multinational democracies" and "redesigning borders is contrary to this ideal and will mean that we have failed".
Asked how he sees China's growing influence in the Balkans, he said the EU is the largest trading partner, the largest investor in the Western Balkans and offers the most aid there. "China can not offer more than us", Lajcak said./ibna