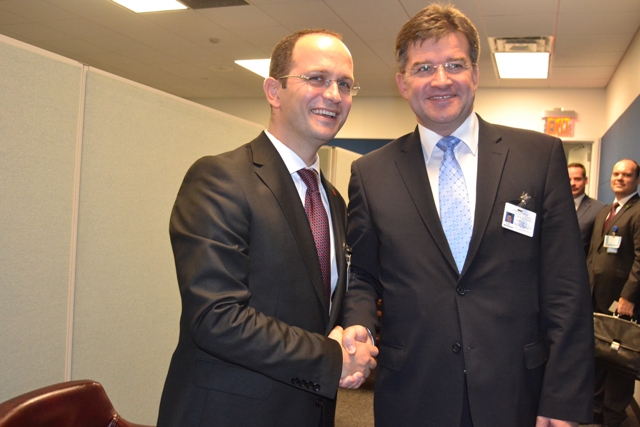 New York, September 26, 2013
Slovakia will offer technical assistance and assistance with human resources for the EU integration process of Albania. This is the promise of the Slovakian Minister of Foreign Affairs, Miroslav Lajcak during a meeting with his Albanian counterpart, Ditmir Bushati.
The meeting between the two diplomats was held in the framework of the 68th session of the UNO General Assembly in New York. The two counterparts praised the excellent relations between the two countries and confirmed their engagement to intensify dialogue on a political level. Minister Bushati thanked Minister Lajcak for the support that Slovakia has offered to Albania in the path of European integration.
Minister Bushati assured minister Lajcak for the determination of the new government to institutionalize the process of European integration, by making it a comprehensive process. Minister Lajcak invited minister Bushati for an official visit to Bratislava.