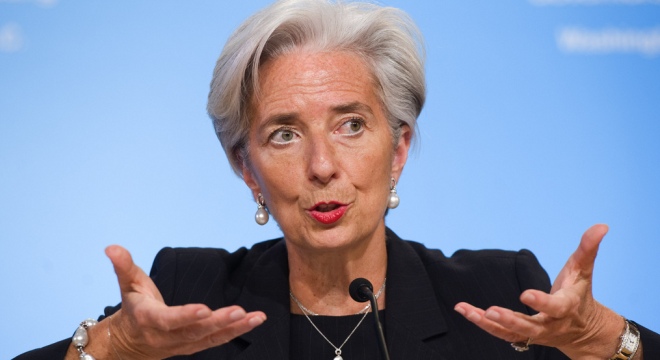 Athens, February 24, 2015/ Independent Balkan News Agency
By Spiros Sideris
The possibility of Greece exiting the Eurozone rejected by the Director General of the International Monetary Fund (IMF) Christine Lagarde, clarifying that this "is not in the agenda, nor is it under discussion".
In an interview of the French version of the Huffington Post, the head of the IMF called on the Greek government to proceed with reforms to address "the interests of the status-quo, the protected professions and the stiffness in some markets". These measures, she said, can unleash productivity and lead to sustainable development.
"I hope that the structural reforms the country need so badly can be implemented. There has been much discussion about this, but now it's time for this work to be done", Lagarde stressed.
"There will not be a Greek exit from the euro" is the title of the interview of the European Commission President, Jean-Claude Juncker, to the German Economic Review «WirtschaftsWoche», in which he imputes mistakes to the new Greek government, and responsibilities to the Greeks for the crisis, without however believing that we will arrive at a «Grexit».
Asked whether we are close to an exit of Greece from the Eurozone by accident (Grexident), Juncker stressed: "If I said it is a real concern, it would automatically become a real concern. I see Greece as a permanent member of the european family. I do not like these verbal distortions around the name "Greece". How would we call a German exit? Dexit; A Greek exit will not happen". In regard, however, whether the eurozone would withstand something like this, he says: "Since 2010, when we created a firewall in Europe, the risk of a wrong behavior is not as great as it was in 2012.