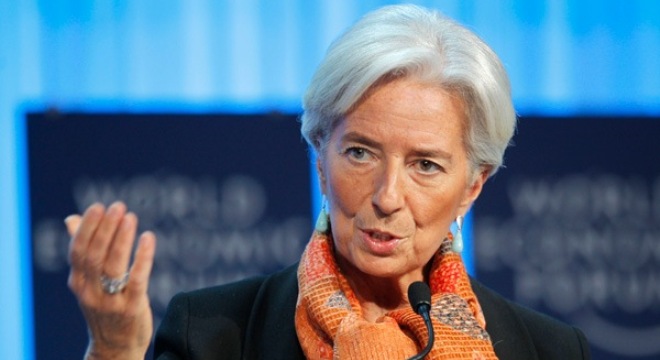 Athens, August 31, 2015/ Independent Balkan News Agency
By Spiros Sideris
The head of the IMF does not clarify whether the Fund will participate in the new Greek rescue programme. In an interview in the Swiss newspaper Le Temps, the head of the IMF, Christine Lagarde stressed that some kind of debt restructuring, rather than deletion, would give the opportunity to Greece to manage the "unsustainable" debt.
The International Monetary Fund "does not speak for deletion" of the Greek debt and believes that a form of restructuring will be able to make it viable again, Christine Lagarde said, while the IMF has made it clear it will not contribute financially to the new support programme if the European partners do not take initiatives so that the debt becomes sustainable.
"We are talking about maturity dates, interest rate reductions and for a grace period in the repayment for a specific time period. We are not talking about debt relief", continued the head of the IMF.
"The debate on debt relief never opened", she added, considering that there won't even be a need to open it, "if all goes well."
In the interview there is no mention on whether the Fund will ultimately give a new loan to help Greece, with Lagarde reiterating that at this moment the debt is unsustainable. "I believe that no one say the opposite any longer", she said, in a message to partners.
Asked about the upcoming elections, Lagarde noted that the IMF does not intervene in political discussions, but clarified that it is crucial to implement the necessary reforms for the recovery of the "economic independence" of our country.
She also stressed meaningfully that there are still "many reforms" to be made, indicating in particular changes to the pension system and the financial sector.
"I hope that the Greek authorities will continue to implement the necessary reforms, so that the Greek economy can be strengthened", she said.